Two police officers in Virginia, who worked in different places but evidently knew each other, have been fired for being white supremacists. One of them was a school resource officer (don't know they call them that; it's a just a cop assigned to guard a school). One of them is claiming this was a violation of his religious freedom.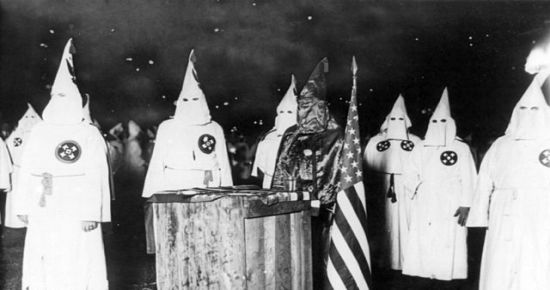 Anti-Fascists of the Seven Hills, which said it was based in Richmond, Va., wrote online in February that Sergeant Stamm came to its attention because he had a large Band-Aid covering his neck while patrolling. The group found photos on social media of Sergeant Stamm with tattoos, flags and banners that used white supremacist symbols and images, it said in a blog post.

It also said he was linked to the Asatru Folk Assembly, which the Southern Poverty Law Center has described as an extremist group that invokes pre-Christian Nordic spirituality. In 2015, the F.B.I. foiled a plot by men it described as followers of an extremist variant of the Asatru faith to attack black churches and synagogues in the Chesterfield area…

In Facebook messages on Thursday night, Mr. Stamm said that he was discriminated against for his Asatru religion.

"My religion is not politics, it is faith," he wrote. "My constitutional rights were violated. Period."
No, sorry, it doesn't work that way. If your religion teaches that it's okay to kill people, you don't get to be a cop in charge of protecting the rights of everyone. That argument would be dismissed in about a millisecond in court.
In the second case, Daniel Morley, a school resource officer with the Chesterfield County Police Department, was fired Thursday following an investigation into allegations that he was affiliated with the group Identity Evropa, also known as the American Identity Movement. Members of that group helped plan the 2017 "Unite the Right" rally in Charlottesville, Va., according to the Southern Poverty Law Center.

Antifa Seven Hills had identified Mr. Morley as a "pledge coordinator" for the group, which recruits on college campuses and elsewhere. Antifa said that Mr. Morley was responsible "for guiding new applicants through the vetting process" and had been a member since 2017.
Buh bye now. Not only do you get fired, you're almost certainly on a watch list for violent extremists now. As you should be.