This weekend was the NRA's national convention and all hell broke loose. Wayne Lapierre, the longtime public face and leader of the group, accused the group's president, the loathsome Ollie North, of extorting him by threatening to release damaging information on him to the board if he didn't resign. Instead, North ended up resigning in a nasty public fight.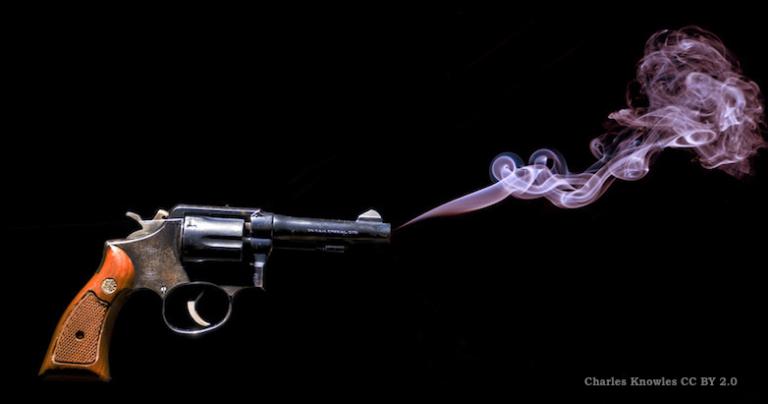 National Rifle Association President Oliver North has been ousted after an alleged extortion scheme within the group's highest-ranking officials came to light on Friday. In a statement, North told the organization he was "informed" he would not be nominated for reelection. North's term ends Monday.

The NRA's chief executive, Wayne LaPierre, wrote a letter to the board Thursday accusing North of plotting to remove him from the group by threatening to release to the board "damaging" information about LaPierre. He claimed North, a former Marine Corps lieutenant colonel perhaps best known for his role in the Iran-contra affair, was pressuring him to resign over alleged financial transgressions.

"Delivered by a member of our Board on behalf of his employer, the exhortation was simple: resign or there will be destructive allegations made against me and the NRA," LaPierre wrote in the letter, which was published Friday by the Wall Street Journal.

"I believe our Board and devoted members will see this for what it is: a threat meant to intimidate me and divide us," he continued. "I choose to stand and fight, and hope to bring 5 million members with me."
Add to this multiple investigations into the group, the arrest of Russian spook Maria Butina and obvious ties to Russian money, and the NRA may be in serious trouble. They have reportedly seen a big drop in donations over the last year. I can't say I'm the least bit disappointed by any of this.