Pat Robertson said again recently that young earth creationism is nonsense, one of the few things he's ever gotten right, and that has drawn the ire of his fellow fundies. Rick Wiles says that Robertson is an apostate and an embarrassment to the body of Christ. Besides, Robertson has been known to hang out with Jews and that always angers Wiles.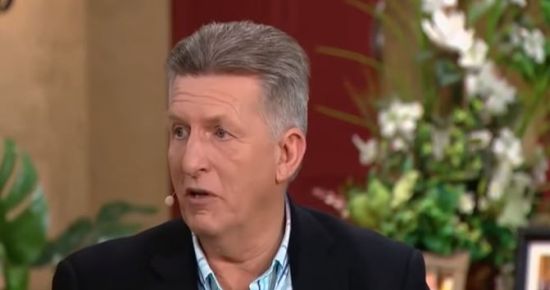 "He's an apostate," Wiles said. "Pat Robertson just denied the first chapter of the Holy Bible. He doesn't believe Genesis 1 … The real embarrassment is Pat Robertson. He's the embarrassment. The only fossil in this story is Pat Robertson, a relic of the past who should retire. Go away."

"He is an embarrassment to the body of Christ," Wiles added. "It is time for the saints to unite and chase the heretics and the apostates out of the one holy church. Drive 'em out!"
Who do you root for here?