This is absolutely outrageous. An attorney in Texas was arrested when she stopped to help three young immigrants, one of whom was so sick she had to be hospitalized for four days afterward. And she's not the only one. They've even been arresting people who just leave water in the desert to help keep immigrants alive.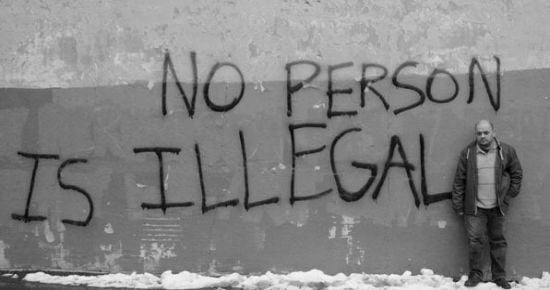 Teresa L. Todd pulled over one recent night on a dark West Texas highway to help three young Central American migrants who had flagged her down. Ms. Todd — an elected official, government lawyer and single mother in a desert border region near Big Bend National Park — said she went into "total mom mode" when she saw the three siblings, one of whom appeared to be very ill.

Struggling to communicate using her broken Spanish, Ms. Todd told the three young people to get out of the cold and into her car. She was phoning and texting friends for help when a sheriff's deputy drove up, followed soon by the Border Patrol. "They asked me to step behind my car, and the supervisor came and started Mirandizing me," said Ms. Todd, referring to being read her Miranda rights. "And then he says that I could be found guilty of transporting illegal aliens, and I'm, like, 'What are you talking about?"

Ms. Todd spent 45 minutes in a holding cell that night. Federal agents obtained a search warrant to examine her phone, and she became the focus of an investigation that could lead to federal criminal charges…

Earlier this year, federal agents raided the home of a volunteer who provides meals, housing and other aid to migrants in the Texas border city of Brownsville. In Arizona, four volunteers with No More Deaths, a nonprofit based in Tucson, were convicted on misdemeanor criminal charges after leaving water and canned food for migrants hiking through the Cabeza Prieta National Wildlife Refuge. Five other volunteers also faced charges, including one felony case now pending in Federal District Court in Tucson.
They are punishing people for the "crime" of being compassionate, because they have no compassion whatsoever. I wonder what the Border Patrol agents who make these arrests tell themselves to justify it and be able to sleep at night. Trump is institutionalizing cruelty as official policy.