The viciously anti-Semitic Rick Wiles, a Christian dominionist, finally found a bit of religious law he objects to. The legalization of abortion, as he sees it, is an establishment of Jewish law because Jews just love to abort babies by the tens of millions.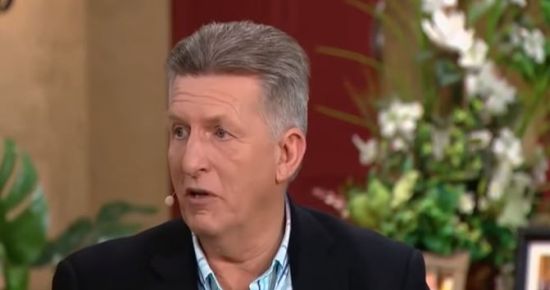 "We Christians are standing up and pushing out Zionism," Wiles said. "That's what we're doing. Zionism brought the slaughter of 65 million babies to America and we're going to end it and we are going to impose Christian rule in this country."

"Why are you imposing Judaism on me?" he asked. "Because that's exactly what's been done in America since 1973 with Roe v. Wade. Judaism was imposed on me, on my Christian nation and we became a Jewish nation that kills babies. That's against my Christian beliefs … Judaism became the law of the land in America. That's precisely what the courts have ruled. They have based their rulings on the Zohar, on the Talmud, and now we have Zionistic Talmudic law ruling this country and resulting in the death of millions of babies. And Ms. Cohen, we Christians are standing up and we're telling you that we're done with Zionism, we're done with your values. We are going to impose Christian values in America again, whether you like it or not."

Wiles went on to declare that Jews have been able to impose their values on America because they controls the banks, the technology, and the media in this country, and have even been able to gain control over most Christian churches through bribery.
And we would gotten away with it too…