Firefighter turned con man Mark Taylor is thrilled to predict that Trump will soon impose martial law and begin rounding up "elites" in massive numbers.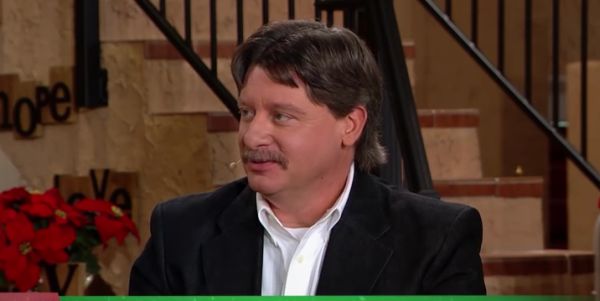 "This is good news," he said. "This is everything we've been praying about, Chris. Right now, it's about to come to pass."

"God's been kind of hinting around that there could be an opportunity for martial law here," Taylor added. "There is a good possibility we could have martial law, and it almost sounds like, from the tweets, that they may do all this at one shot; whether it's the mass arrests of the illegals or the mass arrests of the elites, as far as these criminals may be concerned."

"If he does declare martial law, it will be a temporary thing. I don't think it would last longer than a week or two," he predicted. "If he declares martial law, hey, more power to him. Round 'em up, get 'em out."
And this is how tyranny happens.