Amid multiple reports that he is considering pardoning American soldiers convicted of was crimes, the Pentagon is pushing back and urging Trump not to do so for several reasons.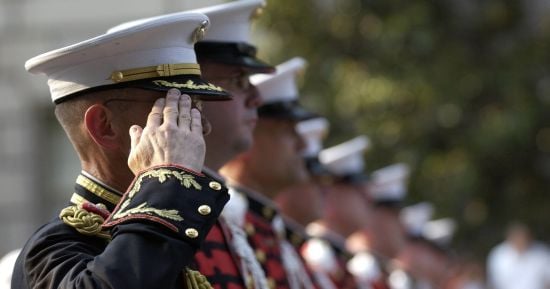 Aides to President Trump have been examining high-profile war crimes cases from Iraq and Afghanistan, preparing paperwork so Trump could issue pardons during Memorial Day commemorations next week, according to two senior U.S. officials.

But the possibility that Trump could issue pardons has brought a flood of opposition from current and former high-ranking officers, who say it would encourage misconduct by showing that violations of laws prohibiting attacks on civilians and prisoners of war will be treated with leniency.

"Absent evidence of innocence or injustice, the wholesale pardon of U.S. service members accused of war crimes signals our troops and allies that we don't take the law of armed conflict seriously," retired Army Gen. Martin Dempsey, the former chairman of the Joint Chiefs of Staff, said in a tweet Tuesday. He added: "Bad message. Bad precedent. Abdication of moral responsibility. Risk to us."
The military people I most respect are people like Col. Morris Davis, who resigned his commission as a JAG lawyer to protest the use of evidence obtained by torture.