In the grand tradition of Larry Klayman's million-man rally to have Obama and others removed from office, "Coach" Dave Daubenmire's big rally to have Hillary Clinton arrested and jailed drew a whopping tens of people who heeded the call of God himself.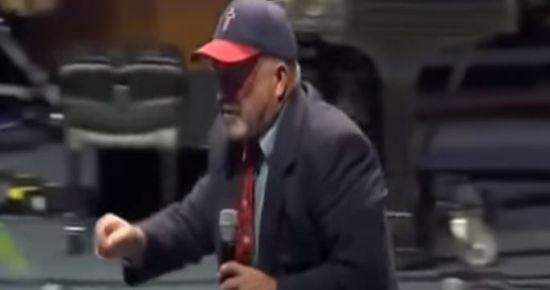 So, it looks like organizers managed to get a few dozen right-wing activists to show up outside of the Clintons' home yesterday to demand Hillary's arrest. pic.twitter.com/dW6fsA84i5

— Right Wing Watch (@RightWingWatch) May 27, 2019
That oughta do it. Any minute now.