In a shocking announcement Thursday, Trump said that he would slap 5% tariffs on all goods crossing the border from Mexico that would go up another 5% each month until all illegal immigration stops. To call this monumentally idiotic is to understate the case rather dramatically.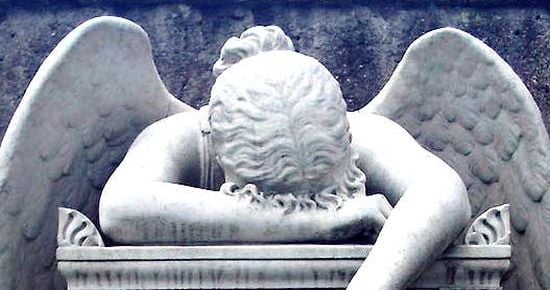 Business leaders reacted with dismay to Trump's statement Thursday that he would impose a new 5 percent tariff on all goods from Mexico beginning June 10 to force the Mexican government to take more aggressive actions to prevent Central American migrants from crossing its territory en route to the United States.

And a prominent member of the president's party, Senate Finance Committee Chairman Charles E. Grassley of Iowa, blasted Trump's move as "a misuse of presidential tariff authority and contrary to congressional intent." Implementing the tariffs, he said, would "seriously jeopardize passage" of the United States-Mexico-Canada Agreement (USMCA).

If the administration determines that Mexican authorities have not done enough in response, the tariff would automatically jump to 10 percent on July 1 and then continue rising in 5 point increments at the start of each subsequent month until it reaches 25 percent on Oct. 1, according to a White House statement.
And once again, Trump's rank ignorance of trade and economics is made obvious for all to see. Most of the goods crossing the border are parts a larger supply chain, particularly for the auto industry that is already reeling from Trump's huge tariffs on steel and aluminum. That means this is going to do enormous damage to our economy. Both economies, actually, and what happens when Mexico's economy is in bad shape? More illegal immigration, obviously. The man is desperately ignorant, on virtually every subject but especially on this one.
Like most policies, Trump just automatically reaches for the most simplistic possible solution. Not doing what we want? Punish them! Except it also punishes us, driving up prices and unemployment simultaneously at a time of skyrocketing deficits. This guy shouldn't be running a tilt-a-whirl at a county fair, much less a country.