In news from the Department of Duh, manufacturing production and output have dropped to the lowest level since Trump took office, despite his empty promise that his tax plan would revitalize the manufacturing sector. Why the Department of Duh? Because the cause is obvious and was predicted — tariffs on raw materials used to manufacture goods in this country have raised prices of the finished product and slowed demand as a result.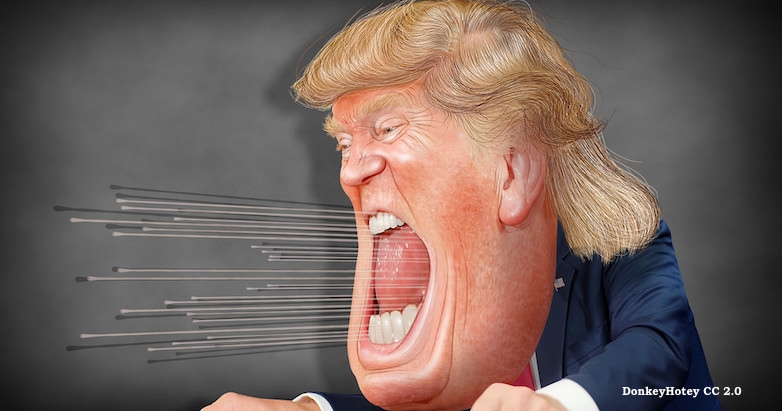 Manufacturing in the United States fell to its lowest level since President Donald Trump took office, according to two industry analyses.

The U.S. Manufacturing Purchasing Managers Index fell to its lowest level in April since October 2016, according to the Institute for Supply Management. The ISM survey also found that its factory employment index had fallen by 11 percent since October 2016 and factory output fell to its lowest point since August 2016, Reuters reported. A separate survey by IHS Markit also found that May was the "toughest month in nearly 10 years" for American manufacturers, IHS economist Chris Williamson told Bloomberg News, adding that the reduced production will also be a "further drag on GDP."…

"The threat of additional tariffs has forced a change in our supply chain strategy; we are shifting business from China to Mexico, which will not increase the number of U.S. jobs," said another respondent.

Economists said that Trump's tariffs were clearly responsible for the manufacturing slide.

"The sector can't thrive when it's being hit by new taxes at random every few weeks," Ian Shepherdson, the chief economist at Pantheon Macroeconomics, told Reuters.
And despite Trump's ignorance and/or lies, it is a tax on consumers, not on China or any other country. We pay the cost through increased prices. I predicted this would happen two years ago, but it hardly requires psychic powers or a PhD in economics. This is macro-economics 101.