The Washington Post reports that the Trump administration prevented an intelligence official from the State Department from submitting a written statement about the dangers of global warming for a House Intelligence Committee hearing and tried to cut out references to those dangers from his testimony entirely.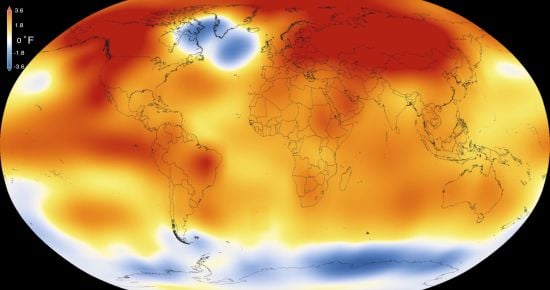 White House officials barred a State Department intelligence agency from submitting written testimony this week to the House Intelligence Committee warning that human-caused climate change is "possibly catastrophic." The move came after State officials refused to excise the document's references to federal scientific findings on climate change…

Officials from the White House's Office of Legislative Affairs, Office of Management and Budget, and National Security Council all raised objections to parts of the testimony that Rod Schoonover, who works in the Office of the Geographer and Global Issues, prepared to present on the bureau's behalf for a hearing Wednesday.

The document lays out in stark detail the implications of what the administration faces in light of rising carbon emissions that the world has not curbed.

"Absent extensive mitigating factors or events, we see few plausible future scenarios where significant — possibly catastrophic — harm does not arise from the compounded effects of climate change," the document said.
Trump's war on science and reality continues. He has disbanded scientific advisory panels and reversed their recommendations on a vast range of environmental issues. It's truly horrifying.