On Friday night, the White House and Mexico issued a joint statement about an agreement they had reached for Mexico to step up and take stronger measures to prevent Central American refugees from getting to the United States. The deal includes Mexico deploying its National Guard to their Southern border and keeping those refugees in Mexico rather than allowing them to reach American soil.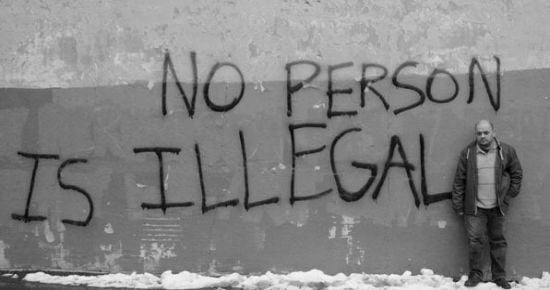 President Trump pulled back from his plan to impose tariffs on all Mexican imports, saying on Friday night on Twitter that the United States and Mexico had reached an agreement to reduce the number of migrants entering the United States over the southwestern border.

The tariffs, which could have been potentially crippling for Mexico, were to go into effect on Monday. Mr. Trump's announcement came after several days of intense negotiations between the two countries in Washington.

"The Tariffs scheduled to be implemented by the U.S. on Monday, against Mexico, are hereby indefinitely suspended," Mr. Trump wrote just before 8:30 p.m. "Mexico, in turn, has agreed to take strong measures to stem the tide of Migration through Mexico, and to our Southern Border."
So now Trump gets to declare that his tough talk and tariff threats forced Mexico to stop illegal immigration. There's just one little problem with this: It's a sham, one that fits a longstanding pattern with Trump. The New York Times reported on Saturday that the things Mexico agreed to in this deal they had, in fact, already agreed to do long ago and were already in the process of doing.
The centerpiece of Mr. Trump's deal was an expansion of a program to allow asylum-seekers to remain in Mexico while their legal cases proceed. But that arrangement was reached in December in a pair of painstakingly negotiated diplomatic notes that the two countries exchanged. Ms. Nielsen announced the Migrant Protection Protocols during a hearing of the House Judiciary Committee five days before Christmas.

It was unclear whether Mr. Trump believed that the agreement truly represented new and broader concessions, or whether the president understood the limits of the deal but accepted it as a face-saving way to escape from the political and economic consequences of imposing tariffs on Mexico, which he began threatening less than two weeks ago.
Friday's joint declaration says Mexico agreed to the "deployment of its National Guard throughout Mexico, giving priority to its southern border." But the Mexican government had already pledged to do that in March during secret talks in Miami between Kirstjen Nielsen, then the secretary of homeland security, and Olga Sanchez, the Mexican secretary of the interior, the officials said.
Does it matter? We've seen this pattern play itself out many times with Trump — act like a bully, threaten a weaker country despite being told by virtually everyone that the consequences could be devastating if he were to follow through, then announce a last-minute "deal" that accomplishes nothing new so he can then pretend to have solved the very problem he caused. None of this will do much to actually deal with the border issue, but it allows Trump to declare himself the winner because he prevented the very thing he had caused. And if and when it doesn't work, he can just blame Mexico for not fulfilling their promises and start threatening them all over again.