The three headed halfwit (third wit?) that is Fox and Friends, like so many other Trump supporters, is so lacking in self-awareness that one wonders if they even recognize themselves in the mirror. In discussing John Dean testifying before a House committee on Monday and defending Trump against his criticisms, these are their arguments.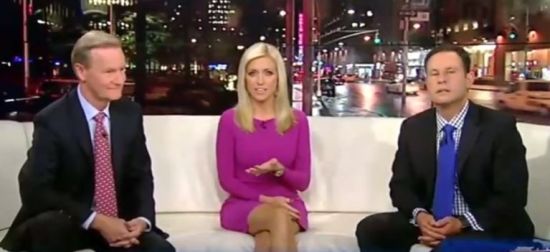 BRIAN KILMEADE (CO-HOST): This is what he thinks of Donald Trump: He has horrible things to say about Ronald Reagan. He said that what President Bush did with Iraq is worse than Watergate, and he wrote a book about that. He has no idea how much money he made. But listen to how he describes Donald Trump: Demeaning Don. Deadbeat Don. Demagogue Don. He calls him Deranged Don. Those are just some of the things included in his 970 tweets. But yet [Rep.] Jerry Nadler [(D-NY)] said —

AINSLEY EARHARDT (CO-HOST): Almost 1,000 tweets.

KIMLEADE: Yeah, I mean it's almost — but Jerry Nadler says I have the perfect guy to kick off my show.

EARHARDT: Who has time for that?
Trump fans attacking one of his critics for tweeting too much and making up nicknames for him. The mind simply boggles, doesn't it?