The Office of Special Counsel has submitted a report to Trump saying that adviser Kellyanne Conway be removed from her position for multiple violations of the Hatch Act, which forbids government employees from engaging in political attacks on rivals in their official capacity. Conway has done that numerous times while officially representing the White House in interviews.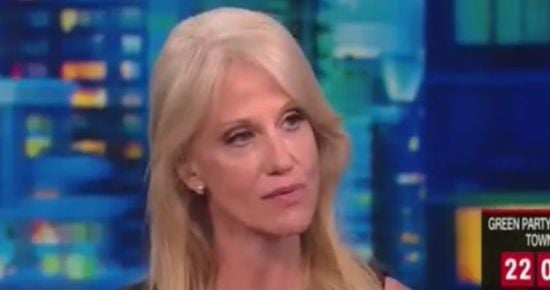 The Office of Special Counsel on Thursday recommended the removal of White House counselor Kellyanne Conway from federal office for violating the Hatch Act, which bars federal employees from engaging in political activity in the course of their work.

The report submitted to President Trump found that Conway violated the Hatch Act on numerous occasions by "disparaging Democratic presidential candidates while speaking in her official capacity during television interviews and on social media." The agency described her as a "repeat offender."

The decision about whether to remove Conway is up to Trump. A senior White House official said Thursday the president is unlikely to punish Conway and instead will defend her. The White House counsel immediately issued a letter calling for the agency to withdraw its recommendation that Conway be removed — a request the Office of Special Counsel declined.
The chances of Trump following their recommendation is pretty much nil. Trump treats such matters the way the United States has always treated the United Nations — if they agree with us, we laud their work to solve some problem and blather on about international cooperation; if they don't, we ignore them. Trump hates, hates, hates between told what to do, refuses to listen to expert advice — after all, he's the world's foremost expert on everything — and does whatever the hell he wants. Conway will be fired only when Trump decides he doesn't like her or thinks she has betrayed him in some way, and not before.