Trump's lawyers have filed an appeal of a suit they lost at the district court level with the 3rd Circuit Court of Appeals over whether Congress can subpoena financial documents from the accounting company that did the books for the Trump Organization. To call their argument ludicrous is to be a bit overly generous.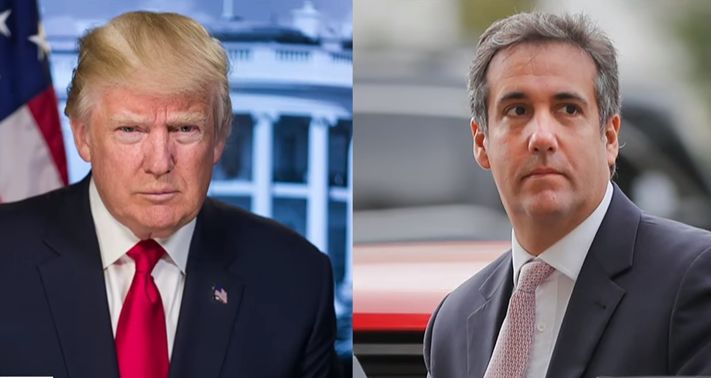 The subpoenas were issued after Michael Cohen testified and showed documentation that Trump essentially kept two sets of books, one that overestimated his assets and cash flow for banks to help him secure financing and one that underestimated those figures to keep his taxes and insurance costs lower. I'll let George Conway and former Solicitor General Neil Katyal explain their argument:
The appeals brief filed Monday by Trump attacks that decision. But to describe Trump's brief is to refute it. He argues that Congress is "trying to prove that the President broke the law" and that that's something Congress can't do, because it's "an exercise of law enforcement authority that the Constitution reserves to the executive branch."

But in fact, Congress investigates lawbreaking, and potential lawbreaking, all the time. Mobsters, fraudsters, government employees, small companies, big companies — like it or not, all types of people and businesses get subpoenaed from time to time so that Congress can figure out whether current laws are effective, whether new laws are needed, whether sufficient governmental resources are being devoted to the task, whether more disclosure to the government or the public is required, or greater penalties, and so on.

To this, Trump's brief complains that "Congress could always make this (non-falsifiable) argument" to justify any investigation. But that's simply the result of the fact that, as the district court explained, Congress's "power to investigate is deeply rooted in the nation's history." Congress, relying on English parliamentary tradition, has performed this function since the founding.
Oddly, the brief admits that there is an exception to this rule: Impeachment. If they were to begin impeachment proceedings, then Congress can hold investigations into potential criminal action. That sounds like an invitation to be impeached. But I doubt it gets that far. They lost at the district court level and they're going to lose the appeal too. And if they then appeal to the Supreme Court, they'll lose there as well. The implications of them winning would be enormous and I don't see even this Supreme Court going along with it.