A district attorney in Coffee County, Tennessee, told a Christian group that he disagrees with the Supreme Court ruling legalizing same-sex marriage (okay) and refuses to treat same-sex couples the same as opposite-sex couples when dealing with domestic assault cases (not okay). He should be removed from office immediately.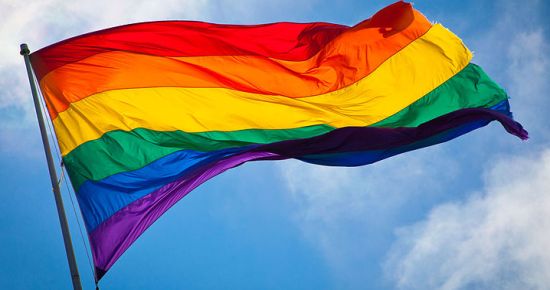 Consider Craig Northcott, the district attorney in southcentral Tennessee's Coffee County. A videotape recently surfaced of Northcott addressing a March 2018 Christian conference saying his office does not treat allegations of domestic abuse involving same-sex couples the same way it does heterosexual couples, as state law requires. Why? Because of Northcott's religious beliefs.

Addressing the topic "The Local Church's Role in Government" during a conference sponsored by a Christian ministry, Northcott attacked the U.S. Supreme Court for legalizing marriage equality, asserting that the nation is ruled by "five people in black dresses."

"So the social engineers on the Supreme Court decided that we now have homosexual marriage," Northcott said. "I disagree with them. What do I do with domestic assaults?" Northcott said his answer is to treat allegations that involve same-sex couples as run-of-mill assaults, meaning those found guilty don't qualify for the enhanced penalties.

"The reason that there's enhanced punishment on domestic violence is to recognize and protect the sanctity of marriage," Northcott continued. "And I said, 'There's no marriage to protect,' so I don't prosecute them as domestics."
In Tennessee, there are punishment enhancements for domestic violence for a married couple, so he is essentially building two different justice systems, one for straight couple and one for gay couples. This is a clear violation of the 14th Amendment, among other laws. And it's hardly his only repulsive opinion. He also thinks atheists have no constitutional rights:
Northcott has a history of saying inflammatory things. News Channel 5 in Nashville has reported that earlier this year, he wrote on Facebook that all Muslims are "evil because they profess a commitment to an evil belief system." He also asserted that Muslims, atheists and non-Christians have no rights under the U.S. Constitution.

"There are no Constitutional rights," Northcott wrote. "There are only God-given rights protected by the Constitution. If you don't believe in the one true God, there is nothing to protect."
He needs to be removed from office, like right this moment. His job as DA is to ensure equal justice for everyone, not just straight Christians.