I posted the other day about Alex Jones going on an unhinged, threatening rant against a group of parents suing him for claiming their children weren't really killed in the "false flag" Sandy Hook massacre. The judge in that case has now come down hard on him, though probably not hard enough, sanctioning him in a couple different ways for it.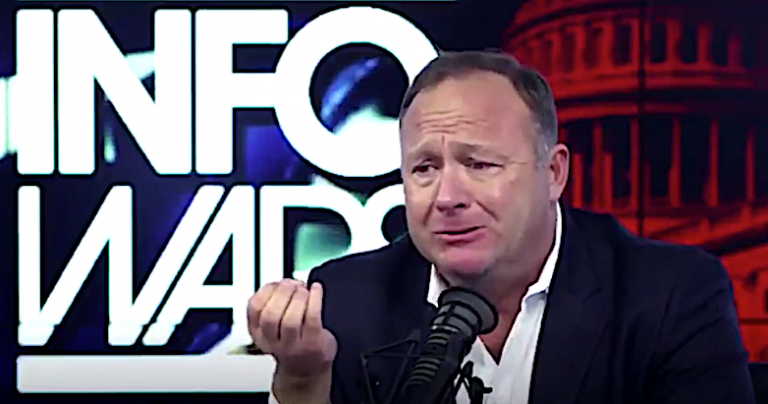 The whole thing was precipitated by the parents' attorney filing a court document that said Jones had sent them a raft of materials that had been subpoenaed for the discovery phase of the suit, but those files contained child porn. In his rant, Jones said that would have their heads on a spike, and repeatedly said that he would have retribution. The FBI is investigating. The nature of the sanctions:
"His conduct, and I think the court concluded this, really threatened the integrity of judicial proceedings here in Connecticut," Mattei told reporters after the ruling.

Pattis said his client's conduct was inappropriate but not threatening. He later said he would appeal the ruling.
The sanctions ordered by Bridgeport Superior Court Judge Barbara Bellis blocks Jones' attorneys from further attempts to dismiss the case. They also require that the infamous provocateur pay attorneys fees to the Sandy Hook families' lawyers related to the matter Jones addressed on last week's broadcast.
There's no way an appeal is successful. Frankly, he should be facing criminal charges for issuing a threat. The man is completely off the deep end.