At the big Trump 2020 campaign/Nuremberg rally in Florida two nights ago, Donald Trump, Jr. hammered Joe Biden for saying that if he's elected, he would relaunch the "cancer moonshot" project that would eventually cure cancer. Then he introduced his dad, who promptly made the exact same promise with cancer, AIDS and many other diseases: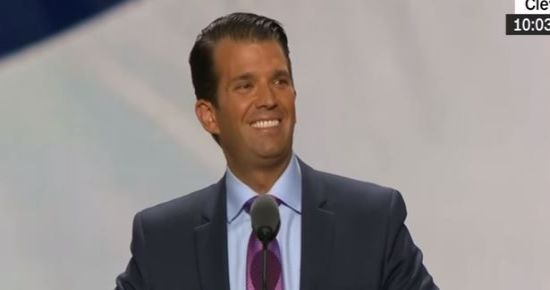 "There's something off with that guy," Trump Jr. continued. "What was the good one last week? Remember? Joe Biden comes out, 'Well, if you elect me president, I'm going to cure cancer.' Wow, why the hell didn't you do that over the last 50 years, Joe?"
And then only a few minutes later, his dad took the stage and promised to "come up with the cures to many, many problems, to many, many diseases, including cancer and others." Here's the video:
In this single clip, Trump promises to cure cancer, AIDS, and "lay the foundation" for a Mars landing — all in his second term pic.twitter.com/aLZqbx2p3N

— Aaron Rupar (@atrupar) June 19, 2019
These people are just such clowns and buffoons. Now if only we could find a cure for stupidity, mendacity and hypocrisy.