The US Foundation for a Christian Civilization sent some 20,000 signatures on a petition to Netflix asking them to cancel the show Good Omens, which I just started watching. It's quite good. It's also on Amazon Prime, not on Netflix. The group is upset because the show normalizes atheism and mocks God. And rather than letting God handle it himself, they are taking action.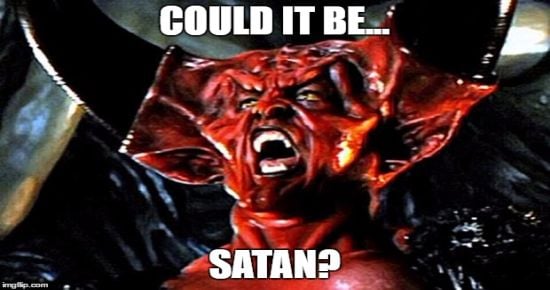 More than 20,000 Christians have signed a petition calling for the cancellation of Good Omens, the television series adapted from Terry Pratchett and Neil Gaiman's 1990 fantasy novel – unfortunately addressing their petition to Netflix when the series is made by Amazon Prime…

But Christians marshalled by the Return to Order campaign, an offshoot of the US Foundation for a Christian Civilisation, disagree. More than 20,000 supporters have signed a petition in which they say that Good Omens is "another step to make satanism appear normal, light and acceptable", and "mocks God's wisdom". God, they complain, is "voiced by a woman" – Frances McDormand – the antichrist is a "normal kid" and, most importantly, "this type of video makes light of Truth, Error, Good and Evil, and destroys the barriers of horror that society still has for the devil". They are calling on Netflix to cancel the show.
And obviously it would be too difficult to…oh, I don't know, just not watch the show. No, they want to keep anyone else from watching it too. Just more authoritarianism from fundie Christians. Quelle surprise.