On Friday, Trump tweeted out a story in the Washington Examiner that said the New York Times had "fed information" to the FBI about Jared Kushner's contact with Russian officials. A conspiracy! This "enemy of the people" was working with the FBI to create false stories about him! I bet Obama was behind the whole thing.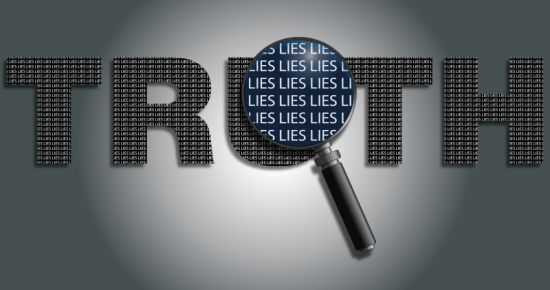 Just revealed that the Failing and Desperate New York Times was feeding false stories about me, & those associated with me, to the FBI. This shows the kind of unprecedented hatred I have been putting up with for years with this Crooked newspaper. Is what they have done legal?…

— Donald J. Trump (@realDonaldTrump) June 21, 2019
That article had just been published the day before by the Examiner. But they quickly retracted the story and put up a correction:
CORRECTION: The Washington Examiner has updated this story to: remove the characterization that the New York Times reporter "fed information" to the FBI; clarify when the email was written and when and to whom it was forwarded; include a post-publication response from the New York Times; and reflect the fact that four days after the email was sent the New York Times published a report headlined, "Senate Committee to Question Jared Kushner Over Meetings With Russians."
Here's the one email that prompted this whole ridiculous story:
"Wanted to flag you on something. Three of my colleagues are working on a story about the Russia investigation. They're told that Jared Kushner is among the individuals who the F.B.I. is scrutinizing for their meetings with Russians. My colleagues were told that Ambassador Kislyak, after meeting Kushner and General Flynn in early December at Trump Tower, set up a meeting with Kushner and a Russian banker. Kushner ultimately met with the Russian banker. The banker worked for Alpha Bank. Thanks. Mike."

There were numerous problems with the story. First, the claim was absurd on its face. The Times was notifying the FBI about their own investigation? The email was sent to the Assistant Director for Public Affairs Michael Kortan, obviously seeking comment on the story. No comment was given, predictably, and the story was published a few days later. There was no conspiracy here against Trump. It was just routine reporting, contacting the subjects to a story to see if they'd like to comment on it. The Examiner retracted the story and admitted it was false. Trump has said nothing. And I'd bet a lot of money that he will use this at some point in a campaign speech or tweet. He doesn't care that it's false, it feeds his anti-media and anti-FBI narrative and his followers won't bother to read the story and find out it was false.