Every time Trump mentions the newspaper he loves to hate but still loves, he refers to it as the "failing New York Times." Turn out that this, like most things Trump says, is false. They are in fact thriving, with a surge in subscribers that happened, amusingly, right after he was elected and continues every quarter.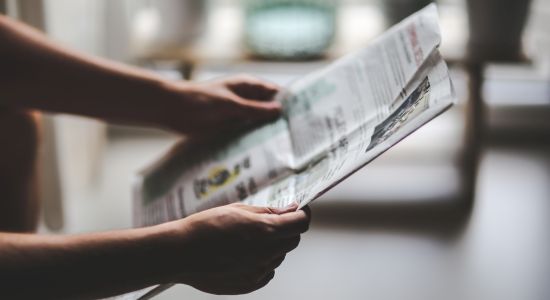 Online subscriptions accelerated for a fourth quarter, prompting New York Times Co. to set an ambitious new goal: hitting 10 million subscriptions by 2025. That helped send the shares to a 13-year high on Wednesday.

The company is now doing well enough that it plans to buy back its Manhattan office space for $250 million, ending a decade-old leaseback deal from when it was desperate to pay down debt. The Times also raised its dividend.

"A strong quarter capped a strong year," Chief Executive Officer Mark Thompson said in a statement. "After just three years, we are already three-quarters of the way to achieving our five-year goal of doubling digital revenue."

While many newspapers have struggled to make up for print losses as readers move online, the Times has built a large digital subscription business.
The newspaper (and magazine business) on a whole is way, way down from where it was a decade ago and before and it's because digital advertising pays a lot less than print ads (all those fliers you used to get with the paper). Thousands of reporters have been laid off. It's a serious problem. But the Times, after some serious problems at first, are one of the few print news outlets that have found a way to remain viable and they've made a huge comeback. And I think Trump constantly berating them is big part of it. It's kind of the opposite of a self-fulfilling prophecy.