Failing to recognize the dark symbolism of this, Trump plans to move more than a thousand immigrant children to a military base facility that has been used as an internment camp for both Japanese people during World War II and Native Americans in the 1800s. That has prompted protests, for obvious reasons, including from elderly Japanese people who were interned there more than 70 years ago.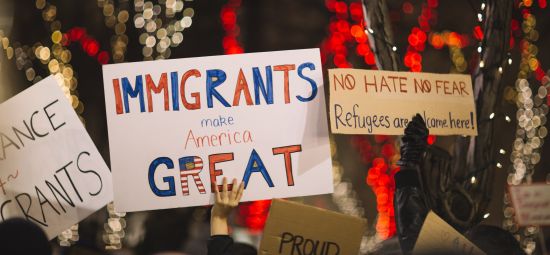 Ms. Ina and more than 200 demonstrators arrived at Fort Sill on Saturday to protest the government's latest plan for the base: to house 1,400 undocumented children who arrived in the United States without a parent or a legal guardian. The protesters called the plan, which was announced this month, a return to one of the nation's great shames.

"We are here to say, 'Stop repeating history,'" Ms. Ina, 75, said at a news conference on Saturday, standing in front of a howitzer display outside the base…

In the 19th century, the Army held hundreds of Chiricahua Apache warriors who surrendered in the conflicts between Native Americans and the United States; Geronimo was one of them and is buried at the base. During World War II, a distraught Japanese detainee, Kanesaburo Oshima, was fatally shot there as he tried to climb the barb-wire fence, becoming a symbol of a mass exclusion program that the United States has formally apologized for in 1988.
To be fair, I should note that Obama also used it for temporary housing for immigrant children, but there is a difference. Obama did this in 2014, when tens of thousands of children showed up at the border unaccompanied by adults. They obviously couldn't just release children into the population without someone to care for them, so the Obama administration had a process that held them for up to 30 days so they could find a relative they could release them to or someone to foster them. Trump's plan holds them there indefinitely after taking them from their parents while they prosecute the parents. Still, there were protests when Obama used it as well.
Trump officials say this is necessary because other detention facilities are overcrowded and they need new places to hold them. But why is that happening? Because of Trump's zero tolerance policy of arresting everyone who crosses the border, including those who have applied for asylum. That is both illegal and immoral. If they followed the law and kept families together while they go through the process of seeking asylum, this problem would disappear. They created the problem and now they're trying to fix it by going back to some of the darkest and most shameless times in our history.