The 9th Circuit Court of appeals heard oral argument Thursday in a legal challenge from two non-profit organizations to Trump's plan to divert $1 billion from the Pentagon budget to fund the building of his wall. The panel seemed to question both sides pretty sharply, giving no indication as to how they will rule. In the meantime, there is an injunction preventing the money from being diverted.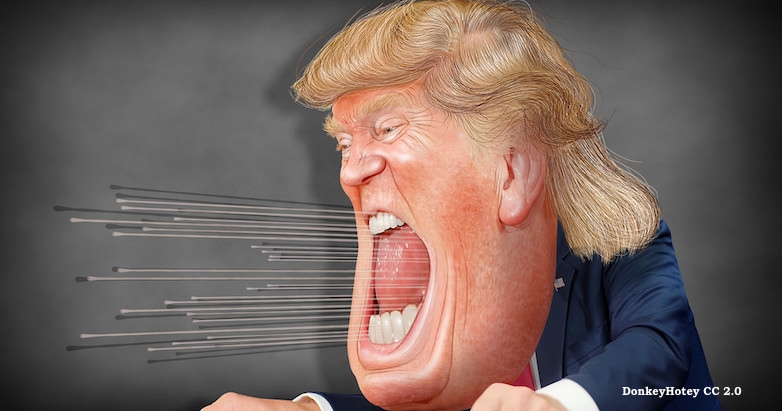 The Ninth Circuit did not indicate whether it would freeze a court-ordered block on $1 billion in funding the Trump administration allegedly misappropriated to build a wall on the U.S.- Mexico border, torpedoing arguments from both sides of the aisle at a hearing in San Francisco on Thursday…

At issue is whether plaintiffs Sierra Club and Southern Borders Community Coalition can challenge the administration's actions under Section 8005 of the Pentagon's 2019 Appropriations Act. The provision states that a transfer for an "item" of funding must be "based on unforeseen military requirements" and cannot occur if "the item for which funds are requested has been denied by the Congress."

The administration invoked Section 8005 to channel the $1 billion to the Department of Homeland Security for wall construction, arguing DHS's February 2019 request to the Pentagon for counternarcotics funding was "unforeseen" when Congress authorized the Defense Department budget five months earlier. It also contends Congress never "denied" funding for the "item."

The plaintiffs likewise invoked Section 8005 when they sued President Donald Trump in February to stop him from diverting $5.7 billion in federal funding to the wall. Trump had declared a national emergency on the border to access the money after Congress approved about $1.4 billion of the request for unrelated border projects.
This is a very important case that gets squarely at the question of executive power in the face of Congressional denials. Trump didn't get what he wanted from Congress, so he decided to act unilaterally and take money appropriated for other things and use it on his wall. But Congress controls the budget and if they don't appropriate the money for it, it shouldn't be funded. He's just trying to do an end run around the authority explicitly granted to Congress in Article I of the Constitution. And he's using this "trumped up" argument about a "border crisis" to justify it. But there is no crisis that Trump has not caused with his own horrible policies.