The director of the Office of Special Counsel is set to testify before a Congressional committee about the report the agency recently released that documents White House adviser Kellyanne Conway's flagrant flouting of the Hatch Act and recommending that she be removed from her position. And this guy is a Trump appointee.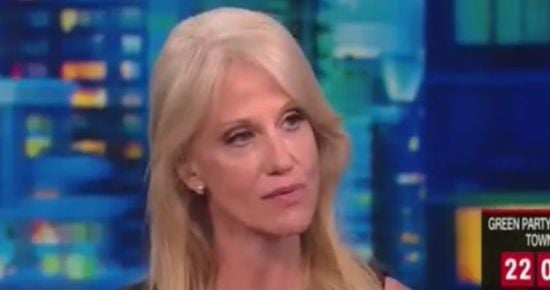 Henry Kerner, the chief of the White House's Office of Special Counsel, has submitted testimony to the House Committee on Oversight and Reform in which he criticizes Conway for allegedly breaking the law by politicizing her post as White House Counselor…

"Ms. Conway's conduct reflects not a misunderstanding of the law, but rather a disregard for it," the testimony adds…

On June 13, Kerner's office called on President Donald Trump to fire Conway for violating the Hatch Act, a federal law that prohibits government employees for doing political work while on the job. Kerner's report charges that Conway repeatedly broke this law by publicly criticizing Democratic 2020 contenders in her capacity as a senior White House official.

"The most recent report was the result of a months-long investigation that included substantial communication with the White House," Kerner wrote in his testimony. "OSC repeatedly offered Ms. Conway the opportunity to come into compliance with the law. She refused to do so. In fact, the frequency of her Hatch Act violations only increased."
But Trump refuses to fire her. She needs to go. She claims this is a violation of her right to free speech, but that's nonsense. When you accept the job, especially with the government, you accept the rules and laws that govern the conduct of someone who holds that job. If she wants to continue advocating for other candidates, she has to quit the job. The committee has also asked her to testify and says they'll subpoena her if she refuses.