Trump emphatically denied that he raped Jean Carroll, an Elle Magazine columnist, in the mid-90s. In the process, of course, he had to demean her and all women by saying he could not have raped her because "she's not my type." This is an absolutely vile claim that is quite common among misogynist men like Donald Trump.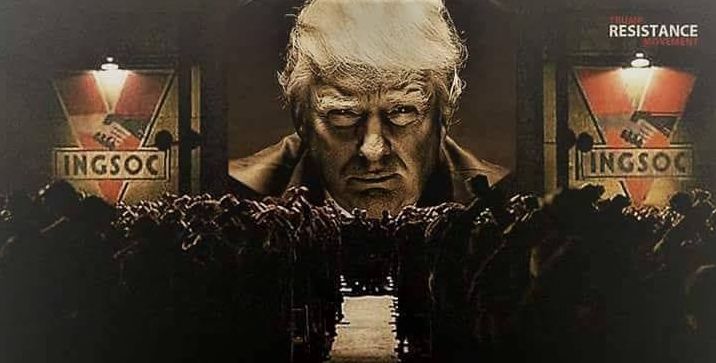 In an exclusive interview with The Hill, the president vehemently denied the allegations just hours after Carroll detailed the alleged incident during a cable news interview.

"I'll say it with great respect: Number one, she's not my type. Number two, it never happened. It never happened, OK?" the president said while seated behind the Resolute Desk in the Oval Office.
Oh yes, the "she's too ugly to rape" argument, Because obviously only conventionally attractive women get raped, amirite? If it never happened, why did he have to add that part in? Because it's what misogynist men say, so it appeals strongly to his base. But hey, he said it with "great respect" so it's all cool.
"Totally lying. I don't know anything about her," he said. "I know nothing about this woman. I know nothing about her. She is — it's just a terrible thing that people can make statements like that."
When asked if Carroll was lying, Trump on Monday repeated his assertion that he had never met her.
And yet he totally believed Juanita Broaddrick's less credible accusation against Bill Clinton and even used her at campaign events to attack Hillary during the 2016 election (and I'm not excusing Clinton; there is ample evidence that he is a sexual predator as well). And Broaddrick had denied that Clinton raped her for years and years, even giving a sworn affidavit during the Paula Jones trial saying that the stories "that Mr. Clinton had made unwelcome sexual advances toward me in the late seventies…These allegations are untrue." She later changed her story and said he did assault her. And if Clinton had come out and said that he could not have done it because she's not his type, do you think even one single person who believes Trump's claim and think it's relevant would have believed it? Not a chance in hell.