AT&T was one of the companies who lobbied hard for Trump's cut in corporate taxes. As the debate over the tax cut took place in Congress over the tax cuts, AT&T promised to hire 7000 more people and to invest more than $1 billion if the tax cut was passed. And they promised that those 7000 new jobs would be high-paying jobs as well.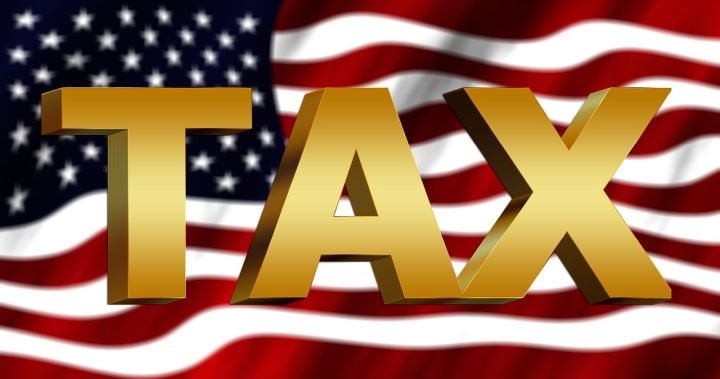 Since 2012, AT&T* has invested more in the United States than any other public company.[1] Today, the company committed to step up its 2018 U.S. investment by an additional $1 billion if Congress passes — and the President signs into law — the corporate tax provisions currently in the House bill introduced last week.

"By immediately lowering the corporate tax rate to 20%, this bill will stimulate investment, job creation and economic growth in the United States," said Randall Stephenson, AT&T Chairman and CEO.

"With a rate of 20% combined with provisions for full expensing of capital expenditures for the next five years, we're prepared to increase our investment in the United States. If the House bill is signed into law, we'd commit to increase our domestic investment by $1 billion in the first year in which the new rates are in place. And research tells us that every $1 billion in capital invested in telecom creates about 7,000 good jobs for the middle class."
The tax cut was passed, of course, and the company ended up
eliminating
more than three times as many jobs as it promised to create.
But AT&T cut capital spending and kept laying people off after the tax cut. A union analysis of AT&T's publicly available financial statements "shows the telecom company eliminated 23,328 jobs since the Tax Cut and Jobs Act passed in late 2017, including nearly 6,000 in the first quarter of 2019," the Communications Workers of America (CWA) said yesterday.

AT&T's total employment was 254,000 as of December 31, 2017 and rose to 262,290 by March 31, 2019. But AT&T's overall workforce increased only because of its acquisition of Time Warner Inc. and two smaller companies, which together added 31,618 employees during 2018, according to an AT&T proxy statement cited in the CWA report.

Excluding employees gained via mergers, AT&T's workforce dropped from 254,000 to 230,672, a cut of 23,328 jobs, the CWA report points out.
How many times does this have to happen before people stop listening to Republicans when they claim that lower taxes will spur more capitol investment and more jobs? Every single time a Republican takes office, they do this, sell it with the same argument, and every single time the result is the same — no boost in economic growth but a huge decrease in revenue and increase in the deficit.