In a move he can't possibly win, Trump is trying to claim executive privilege to prevent Kellyanne Conway from testifying before a House committee about her multiple violations of the Hatch Act, which the Office of Special Counsel said in a report last week should lead to her removal from the White House. The committee is preparing to subpoena her.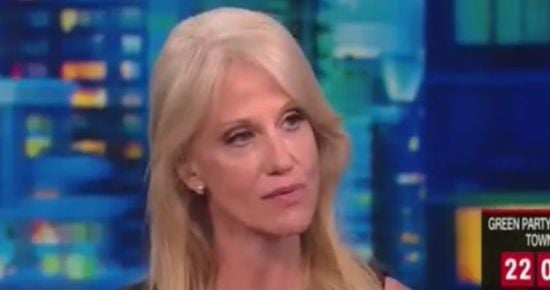 The White House will block counselor Kellyanne Conway from testifying before a House panel about allegations by a government watchdog that she violated the Hatch Act, increasing the likelihood of another subpoena battle between the two branches of government.

White House lawyers on Monday rejected the House Oversight Committee's request for Conway to appear at a hearing Wednesday.

In a letter addressed to Chairman Elijah E. Cummings (D-Md.), Pat A. Cipollone, counsel to the president, wrote that "in accordance with long-standing precedent, we respectfully decline the invitation to make Ms. Conway available for testimony before the Committee."

House Democrats counter, however, that the White House has no right to claim executive privilege or immunity for Conway because the alleged violations deal with her personal actions — not her duties advising the president or working in the West Wing.
And the House Democrats are right. Even under the most generous possible standard of executive privilege, it cannot cover testimony that has nothing to do with her interactions with the president. Trump seems to think that executive privilege means no one can ever do anything he doesn't like to anyone who works for him. He wants absolute power to block any investigation, not only into himself but into anyone he knows. Frankly, Cipollone is committing legal malpractice for making the argument that he must know is utter nonsense.