The man who only hires the very best people wanted the utterly unhinged whackjob Jeanine Pirro to be appointed to a "top Justice Department position under Jeff Sessions," but Sessions refused to hire her. That's when both she and Trump began their vicious attacks on Sessions for the crime of following the law and recusing himself from the Russia investigation.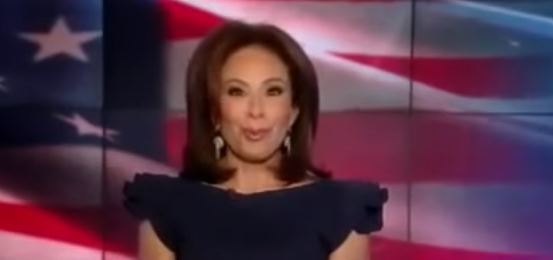 For a while, Trump considered Pirro for a Washington job, interviewing her for a top Justice Department position under Jeff Sessions — a job she lobbied hard to get, according to a senior administration official. But Sessions blocked the appointment, the official said, after which Pirro attacked Sessions on her show for recusing himself from the Russia investigation.

On Nov. 1, 2017, Pirro met privately with Trump in the Oval Office. According to people familiar with the meeting, the president and the TV host discussed appointing a special counsel to investigate Clinton, a move Sessions resisted. Two days later, Trump publicly attacked Sessions…

Rumors that Trump might bring her inside have mostly cooled. Trump has concluded, associates say, that Pirro, with her full-throated defenses of him on Fox, is of more use there.

"Jeanine has a greater impact on the outside because the issues on which she is most expert rose to the fore of this presidency almost immediately," Conway said. "And [Sessions], who didn't make her an offer at Justice, fell out of favor . . . while her stock was rising on the outside."
Such classic Trump. She's loyal and defends me to the death, so I want her to work for me. Never mind any question of whether she's actually qualified for the job. After all, he isn't qualified and he's there because he's a winner unlike all those other losers. As I've said many times, Trump is not a president, he's a mafia kingpin. He values only absolute loyalty above everything else, especially intelligence or competence. It's really quite astonishing that Jeff Sessions was actually the adult in this situation.