There's a lawsuit going on over Trump's policy of forcing asylum seekers to stay in Mexico or be put in jail here while their case is processed. A group of asylum officers whose job is to administer policies like that have filed a brief in the case making a powerful and passionate case against a policy that they have to implement but they find morally unconscionable.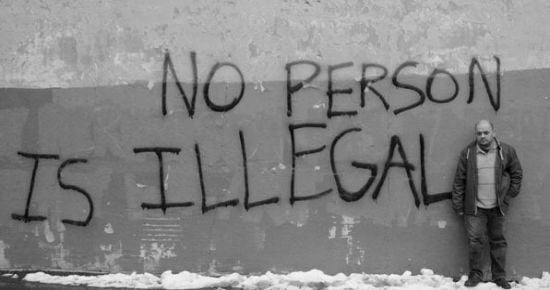 U.S. asylum officers slammed President Trump's policy of forcing migrants to remain in Mexico while they await immigration hearings in the United States, urging a federal appeals court Wednesday to block the administration from continuing the program. The officers, who are directed to implement the policy, said it is threatening migrants' lives and is "fundamentally contrary to the moral fabric of our Nation."…

The union argued that the policy goes against the nation's long-standing view that asylum seekers and refugees should have a way to escape persecution in their homelands, with the United States embracing its status as a safe haven since even before it was founded — with the arrival of the Pilgrims in the 17th century. The union said in court papers that the policy is compelling sworn officers to participate in the "widespread violation" of international and federal law — "something that they did not sign up to do when they decided to become asylum and refugee officers for the United States government."

"Asylum officers are duty bound to protect vulnerable asylum seekers from persecution," the American Federation of Government Employees Local 1924, which represents 2,500 federal workers, including asylum officers, said in a 37-page court filing with the U.S. Court of Appeals for the 9th Circuit in California. "They should not be forced to honor departmental directives that are fundamentally contrary to the moral fabric of our Nation and our international and domestic legal obligations."
That's awesome to see and should resonate with the judges (one hopes). We need more of this from careerists in other agencies, especially the EPA and Interior Department. And having the union do it help protect the individual identities to avoid retaliation.