The House Oversight Committee voted to authorize a subpoena for Kellyanne Conway, who is refusing to testify about a Office of Special Counsel report that found that she had repeatedly violated the Hatch Act by endorsing candidates in the course of her official White House duties. The full House will no doubt follow suit. Trump is trying to claim executive privilege but doesn't have a legal leg to stand on.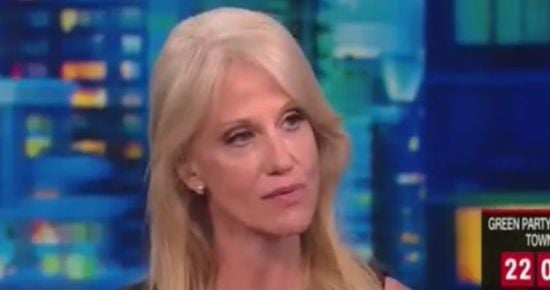 The House Oversight Committee voted, 25 to 16, for the subpoena after special counsel Henry Kerner said she blatantly violated the Hatch Act, a law that bars federal employees from engaging in politics during work. Rep. Justin Amash (Mich.), who has backed impeachment of President Trump, was the only Republican to cross party lines and join Democrats.

"Ms. Conway's egregious and repeated Hatch Act violations, combined with her unrepentant attitude, are unacceptable from any federal employee, let alone one in such a prominent position," Kerner told the panel. "Her conduct hurts both federal employees, who may believe that senior officials can act with complete disregard for the Hatch Act, and the American people, who may question the nonpartisan operation of their government."

White House lawyers on Monday rejected the Oversight Committee's request for Conway to appear at the hearing, citing a bipartisan practice that West Wing officials do not testify to Congress while they still work in the administration.
Which is total nonsense. Executive privilege may be invoked to prevent White House officials from testifying about internal discussions and debates or private communication with the president, among other things. But Conway is being subpoenaed to testify about her own actions that do no involve any privileged information or communications. There isn't a chance in hell that even a Trump-appointed judge would allow her to refuse to testify due to executive privilege.