For the second time, Christian con man Jim Bakker has claimed that a product he sells called Silver Gel is so amazing that it can kill every venereal disease. And he says studies have proven this. Man, if one had that and a 20 gallon bucket of his day-glo macaroni and cheese, you'd be in hog heaven.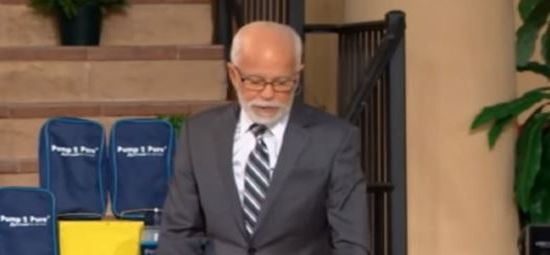 This is now the second time that Jim Bakker has claimed that the silver gel he sells on his program has been "proven to kill every venereal disease there is." pic.twitter.com/QsDMemBXjB

— Right Wing Watch (@RightWingWatch) June 26, 2019
I'd kinda like to see those studies, wouldn't you? I think I'll send an email or call his office and ask to see them.