The Freedom From Religion Foundation has won a victory in New Philadelphia, Ohio, forcing a public middle school there to remove a Ten Commandments plaque that has hung on the wall for nearly a century despite clear Supreme Court rulings that make it unconstitutional. But no one complained until now, so it sat there undisturbed.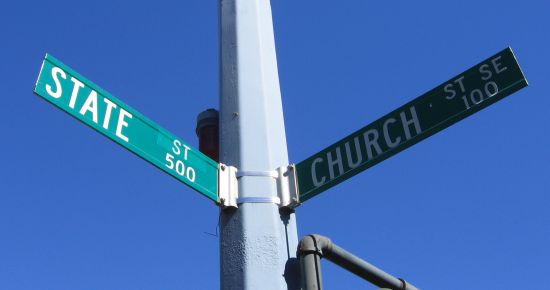 A Ten Commandments plaque that drew objections from the Wisconsin-based Freedom From Religion Foundation has been removed from Welty Middle School in New Philadelphia.

In an email dated June 19, Brian J. DeSantis, a Cleveland attorney representing New Philadelphia City Schools, wrote to attorney Christopher Line of the Freedom From Religion Foundation to inform him that the plaque had been removed.

"In speaking with the district, it is my understanding that the plaque has been taken down and is no longer on display on district property," DeSantis wrote.
This got resolved pretty quickly. FFRF only sent a letter objecting to the display in April after they were alerted to the presence of the plaque, which was a gift to the school from the class of 1926. The superintendent of schools there said that they had offers of free legal help, but the potential cost was still hundreds of thousands of dollars if they lose and have to pay the legal fees of the FFRF. And lose they would. In 1980 the Supreme Court ruled in
Stone v Graham
that posting the Ten Commandments in public schools was a clear violation of the First Amendment.
And those people who think it isn't unconstitutional would immediately recognize that if the plaque was of the Five Pillars of Islam or the Four Nobel Truths of Buddhism. Put those plaques up and the very same people who think it's absolutely outrageous that they can't post the Ten Commandments would be reaching for the torches and pitchforks and decrying that outrageous violation of the First Amendment.