Perchlorate is a set of chemicals used primarily in propellants that has been shown to cause hyperthyroidism, disrupt brain development in babies, aplastic anemia and lung toxicity. The states have long set a strict limit on perchlorate in drinking water of, with Massachusetts as low as 2 ppm and California at 6 ppm. The Trump EPA wants to overrule those state standards and set a limit more than 9 times higher than the average.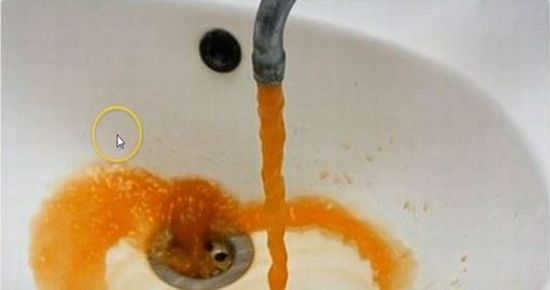 The Trump EPA calculated recommended limits of a dangerous chemical sometimes found in drinking water that can harm babies' brain development that were more than 9 times higher than those imposed by a few states by fudging a key number in the calculation.

The Trump recommended a limit for perchlorate, which can harm infant brain development, of 56 micrograms per liter, far above the limit of 6 that California imposed and 2 that Massachusetts set, more than a decade ago.

"I guess they think it's just fine to have children have IQ loss," said Betsy Southerland, a retired EPA official who oversaw science and technology issues in the EPA Office of Water.
Well how else are they going to find future Republican voters? *rimshot* Just another example of Trump ignoring the science in order to give a gift to big corporations by allowing them to pollute our air and water with impunity.