Justin Amash, who was my congressman for a long time here in Grand Rapids, recently called for the impeachment of Donald Trump, the only Republican in Congress to do so. Then he announced he was leaving the Republican party. And now he's apparently mulling over the possibility of challenging Trump in 2020 as an independent candidate.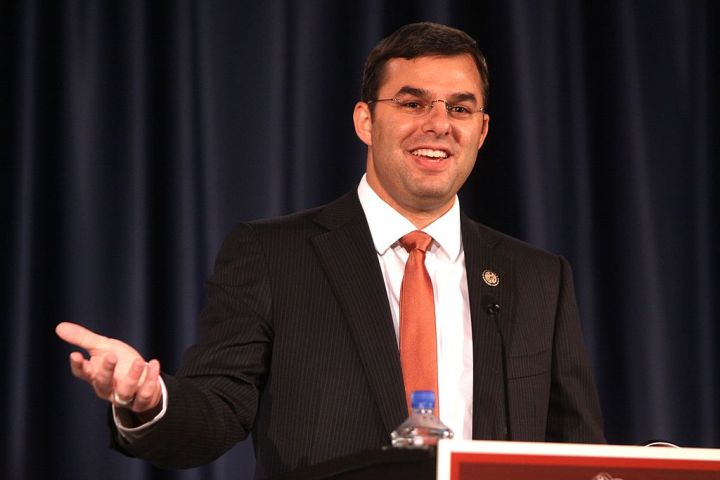 Rep. Justin Amash (Mich.), a conservative critic of President Trump who recently left the Republican Party, would not rule out a 2020 presidential bid on Sunday, potentially complicating Trump's path to reelection.

The prospect of an Amash insurgency, which would face significant hurdles, has unnerved some GOP strategists because it could pull libertarian and conservative support away from Trump, who won the 2016 election with razor-thin margins in six states, including Michigan.

"I still wouldn't rule anything like that out," Amash said in an interview with CNN's "State of the Union," when asked whether he would seek the White House as an independent or a third-party candidate. "I have to use my skills, my public influence, where it serves the country best."
Amash has always been an uncomfortable fit for the GOP, or any party for that matter. I disagree with him on a lot of things, but he has never cared a bit for partisan politics. He has always voted based on his principles, not on whether it benefits him or the Republican party as a whole. I was not surprised a bit when he called for Trump's impeachment because he is a staunch anti-authoritarian. He also explains every single vote he casts on his website, so agree or disagree you know why he voted the way he did. That's admirable, I think.
Were he to run a challenge to Trump, he would have no chance of winning but he could easily spoil Trump's ability to win in the general election. Remember that Trump won Michigan by less than 12,000 votes. He also only won Wisconsin by about 27,000 votes and Pennsylvania by about 68,000 votes, so Amash doesn't have to siphon off many votes to swing the election. I really hope he runs.