Wow. After saying that he was going to recuse himself from any involvement in the Jeffrey Epstein prosecution for running a child sex ring that could implicate some of the biggest names in politics and business, including Donald Trump, Attorney General William Barr has decided only to recuse himself from the Florida state prosecution in 2008, which he has no jurisdiction over anyway and which is no longer an active case, not the current federal prosecution.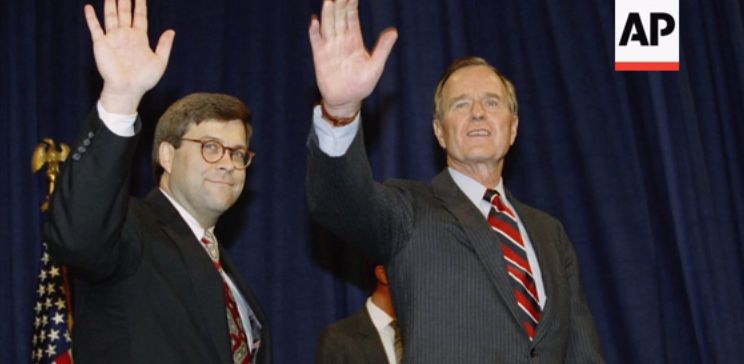 A Department of Justice official told CNN on Tuesday that "Bill Barr has consulted with career ethics officials at DOJ and he will not recuse from current Epstein case."

Barr, however, has recused himself "from any review of the earlier case in Florida," in which Epstein received a controversial plea deal.
U.S. Attorney General Bill Barr does not plan to recuse himself from the current investigation into multi-millionaire and convicted sex offender Jeffrey Epstein, according to sources who spoke to CNN and Fox News.
I'm guessing that the chief "ethics expert" he spoke to is some guy named John Barron. Or perhaps Davis Dennison. This is really quite outrageous and is frankly grounds for impeaching Barr and removing him from his position. Whatever credibility he may have had left is now dead and buried, only a memory.