Trump has begun attacking his favorite "news" network, hammering Fox News whenever they say something he doesn't like. He said the weekend anchors in particularly are worse than CNN, a network he has long attacked constantly. But his criticism is predictably idiotic. He thinks they should be telling their audience what they want to hear, which is presumably non-stop praise of Trump and criticism of his enemies.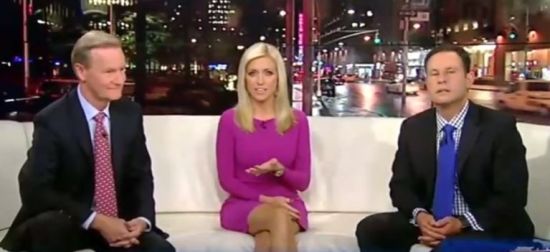 …..Comcast (NBC/MSNBC) Trump haters, who do whatever Brian & Steve tell them to do. Like CNN, NBC is also way down in the ratings. But @FoxNews, who failed in getting the very BORING Dem debates, is now loading up with Democrats & even using Fake unsourced @nytimes as….

— Donald J. Trump (@realDonaldTrump) July 7, 2019
He continued:
"Impossible to believe that @FoxNews has hired @donnabrazile, the person fired by @CNN (after they tried to hide the bad facts, & failed) for giving Crooked Hillary Clinton the questions to a debate, something unimaginable."

He added: "Watch the @FoxNews weekend daytime anchors, who are terrible, go after her big time. That's what they want — but it sure is not what the audience wants!"
It isn't the job of a legitimate news network to tell their audience what they want to hear, it's their job to tell them the truth whether they like it or not. Fox News does, in fact, play to the ignorance and right-wing views of their audience 99% of the time, but that's not good enough for Trump. He's like a basketball coach working the refs to make sure the calls go his way. He wants total, slave-like devotion. Anything less is tantamount to betrayal. And it doesn't matter what's true.That's never mattered to him in any situation.