The Washington Post has an article that looks at Trump's long history of claiming that he barely knows, or doesn't know at all, when he's known them for a long time. He does this whenever someone he knows becomes troublesome for him in some way. It's so absurd that he even claimed that his own campaign manager had nothing to do with the campaign he ran.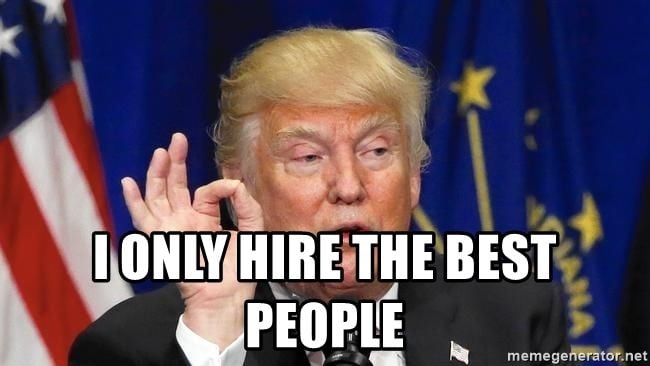 The rejoinder fit a familiar pattern for Trump, who is quick to minimize ties with people who criticize him or who find themselves facing an onslaught of negative attention that reflects poorly on the president.

Among those who have gotten the "I barely know the guy" treatment: Former acting attorney general Matthew G. Whitaker, conservative commentator Ann Coulter, former lawyer Michael Cohen, fired FBI director James B. Comey, former senior White House aide Stephen K. Bannon, former campaign chairman Paul Manafort, former State Department official Brett McGurk, longtime adviser Roger Stone, former White House aide Cliff Sims, former campaign aide George Papadopoulos and even the rapper Lil Jon, who starred on Trump's reality TV show "Celebrity Apprentice."

The people change, but the comments are eerily similar — and are something of a joke among some Trump advisers.

"I hardly even knew this guy," Trump said of Comey, whom he met with several times in the Oval Office before firing him in May 2017. "I don't know Whitaker," Trump said in November about the man he just picked to be attorney general but who was suddenly facing sharp scrutiny. "I barely know him," Trump said of George T. Conway, the husband of top aide Kellyanne Conway whom he met on a number of occasions, after he lambasted the president on Twitter. At one point, he said Manafort, the former campaign chairman, had "nothing to do with our campaign."
Pretty soon he'll claim he's never met Melania or his own children. He really is that shameless about it? Does anyone ever buy this? I doubt even his staunchest supporters do. They know he's lying; they just don't care.