Chris McDonald seems to be in a constant competition to one-up himself to see just how idiotic his claims can be. Now he's claiming that Trump's speech on the 4th of July "shook the heavenlies" — whatever the hell that means — and caused the flooding in DC, the earthquakes in California and the arrest of Jeffrey Epstein.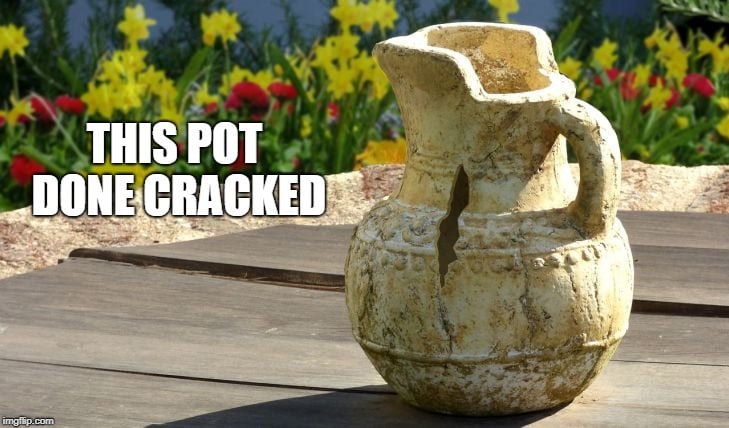 "Something shifted in the spirit realm on Thursday, on July the 4th," McDonald said. "Our president shook the heavenlies with that speech. Something shifted over D.C.and two earthquakes, a flood now in D.C., and this Epstein thing; something is astir in the heavenlies over this nation right now."

McDonald's guest, fellow radical right-wing conspiracy theorist and so-called "firefighter prophet" Mark Taylor, agreed, claiming that Epstein's arrest and the upcoming sentencing of drug kingpin Joaquín "El Chapo" Guzmán will reveal information that "could literally take down most of D.C."

"This is not a coincidence that all of this stuff is happening at the same time," Taylor said. "We now have flooding in Washington, D.C., so what is God trying to say to us right here, prophetically? God is saying, 'Look, the storm is upon us. It's here right now.' And so the flooding is taking place, the old is being washed away and the new is being ushered in. There is a cleansing that is taking place in Washington, D.C., right now."

Taylor also suggested that the earthquakes in California may not have actually been earthquakes at all, but were rather shakings caused by military operations being carried out against deep underground bases used by pedophiles to traffic, molest, and sacrifice children.
I'm sure future geologists and meteorologists will study the earthquakes and the flooding in DC and rather than looking at the shifting of tectonic plates or the torrential rains and say no, it wasn't any of that stuff, it was a speech that caused it all. I can't wait to read the peer-reviewed journal articles examining the "evidence" for these claims. They'll be riveting. We might as well accept the fact that there is no bottom to this barrel of stupidity. They will always manage to top themselves.