It seems almost pointless at this point to bother pointing out Trump's many hypocrisies, but documenting them is important, I think. Upset about people calling for a boycott of Home Depot because the co-founder has spoken out strongly in favor of him, Trump is slamming the "radical left" for using boycotts. But he's used them himself many times.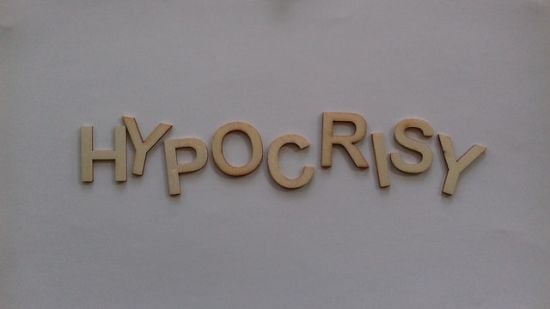 More and more the Radical Left is using Commerce to hurt their "Enemy." They put out the name of a store, brand or company, and ask their so-called followers not to do business there. They don't care who gets hurt, but also don't understand that two can play that game!

— Donald J. Trump (@realDonaldTrump) July 10, 2019
But the Washington Post points out Trump's long history of using boycotts to benefit himself or settle political scores:
Among the companies he has targeted are Macy's, which once carried his clothing line but abandoned him after he called Mexicans "rapists" in his campaign kickoff speech in 2015, and Apple, which he urged to release the cellphone information of the perpetrators of the 2015 shooting in San Bernardino, Calif. Last year, he celebrated plans to boycott Harley-Davidson when the motorcycle company said it would move some production overseas because of steel tariffs imposed by the president.

"I hope the boycott of @Macys continues forever," Trump wrote in July 2015. "So many people are cutting up their cards. Macy's stores suck and they are bad for U.S.A."

He has also implored his Twitter followers to boycott Megyn Kelly's show on Fox News and suggested that dropping AT&T could compel CNN to improve its coverage of him.

Trump's criticisms of Harley-Davidson and AT&T were especially notable because they was voiced while he was president rather than a private individual, thereby appearing to leverage the powers of his office against private companies.
If boycotting is a tactic favored by the left, it is a predilection shared by Trump. In his time as president and as a private person, he has repeatedly advised consumers to shun brands he says have slighted him personally, interfered with his agenda or harmed the national interest.
Just one more hypocrisy to add to the pile. Unfortunately, his followers won't care one bit. They never have. They never will.