Trump is appointing yet another "acting" cabinet member, this time the third Acting Secretary of Defense appointed this year. And this is really weird. Former Acting Defense Secretary Patrick Shanahan was forced out of office by a domestic violence scandal that was missed in the virtually non-existent vetting process and now they're actually nominating two Acting Secretaries back to back, the first one for a very short period of time.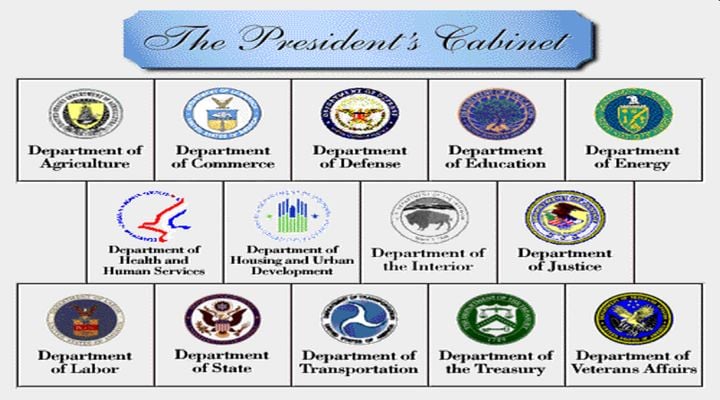 The Pentagon confirmed Tuesday that President Donald Trump's pick to be the next Secretary of Defense Mark Esper will have to step down as acting secretary once the White House formally submits his nomination to the Senate.

Navy Secretary Richard Spencer will step into the temporary role making him the third consecutive acting Defense secretary since James Mattis resigned in January.

Trump announced his intention to nominate Esper, who had been serving as Army secretary, after Patrick Shanahan's nomination dramatically imploded last month.

Esper will "cease to serve as the acting Secretary of Defense and will become solely serving as the Secretary of the Army," the Defense Department's Chief of Staff Eric Chewning told reporters at the Pentagon.

At that time Spencer "will become the acting Secretary of Defense," Chewning added, saying that "for the last two weeks we have been spending time with Secretary Spencer to get him prepared for his duties as the acting secretary of defense, that's involved a range of operational briefings from the Joint Staff."

Chewning would not say when Esper's formal nomination will happen, saying that was "under the purview" of the White House, but said that their "expectation" was that it would come "shortly."
They didn't say why Esper would have to withdraw once nominated, which is just bizarre. If you know that, why not just drop him and appoint Spencer now? I have my suspicions and they go back to why Trump has an astonishing, record number of "acting" officials in senior leadership positions in the administration. He loves them because they don't have to be confirmed. The law says an "acting" official in a position that otherwise requires confirmation can serve in that position for 210 days without being formally nominated. This way they can have Esper serve something close to the 210 days, formally nominate him (a totally unnecessary step that makes no sense at all), withdraw him and then have Spencer serve another 210 days. In the end they will have gotten nearly two years out of the Pentagon being led by temporary appointees. It undermines the authority of that person because everyone knows they'll be gone in a few months anyway. But Trump has said, "I sort of like 'acting.' It gives me more flexibility."
The lack of Senate vetting is why someone like Shanahan was able to stay there despite a horrible domestic violence scandal involving him defending his son for beating his wife with a baseball bat. That would likely have came out during confirmation hearings, so formal nominations are kind of important. And he was hardly alone in being an acting official in a senior leadership role. Kevin McAleenan is the temporary Acting Secretary of Homeland Security. And a level below the cabinet, so is the White House Chief of Staff (a position that doesn't actually require confirmation), the head of the Small Business Administration, the Ambassador to the United Nations, the head of the Office of Management and Budget, the FAA, the FDA, OSHA, FEMA, EEOC, ICE and several "alphabet" agencies you've probably never heard of.
Not to mention countless under secretaries throughout cabinet agencies, or positions with no one in them at all. The Pentagon alone has 19 acting under secretaries and other key leadership positions. Three agencies have 50% or fewer of those key positions currently unfilled leadership positions — Interior, Justice and Homeland Security. Another four have less than 60% and give have less than 70% of those positions filled. All in all, there are 138 unfilled senior leadership positions in our agencies. This is simply unprecedented and it significantly increases the difficulty of those who are supposed to work under those non-existent people much more difficult and leaves important work being undone and important decisions not made. It's incredibly irresponsible.
Part of this is probably due to the fact that so many Republicans with expertise in those areas simply refuse to serve in the Trump administration. And who can blame them? Is there a single person in their positions that has not, at one point or another, been undermined by Trump changing his mind or publicly berating them? Plus a lot of them have big ideological disagreements with Trump or too much integrity to serve in a corrupt administration led by a bullying buffoon. But the inability to attract people with experiences and expertise is entirely Trump's fault as well.