As threatened, Trump is going to issue an "executive action" on the census citizenship question, but no one seem to know exactly what that means. An executive order? Who knows. Regardless, it will violate the Supreme Court order forbidding the inclusion of the question until they give the court a legitimate justification for including it.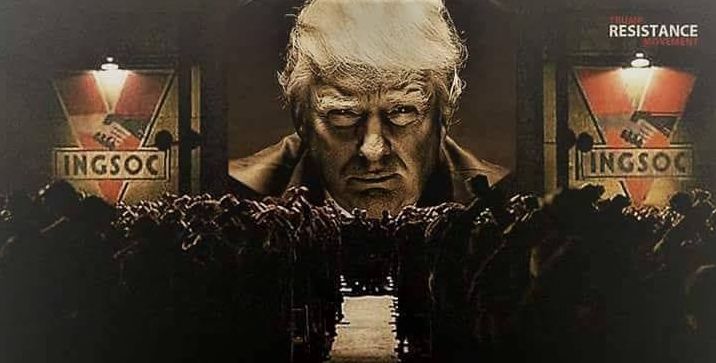 President Trump on Thursday is expected to announce an executive action related to his efforts to ask about citizenship on the 2020 Census, according to two administration officials, prolonging a contentious legal and political standoff over adding the controversial question to the decennial survey.

It remains unclear exactly what Trump will announce, including whether it will be an executive order or some other action that falls short of that move. Details continued to be in flux, while advocacy groups who have challenged the citizenship question immediately threatened legal action against whatever Trump announces…

Trump has telegraphed since late last week that he would take some action on his own to address the citizenship question on the census, and opponents of the move said Thursday they are prepared to quickly respond.

"The Supreme Court has spoken. The Trump administration's effort to add a citizenship question to the 2020 Census is unlawful," said Dale Ho, the director of the Voting Rights Project at the American Civil Liberties Union, one of the groups fighting the question in court. "If President Trump takes executive action, we will take legal action."
And a judge will issue an immediate injunction forbidding it. No matter how much Trump thinks he has unlimited power, in our system of checks and balances, he cannot overrule the courts by executive fiat. It's really that simple.
UpdateOkay, Trump apparently changed his mind at the last minute. He is giving up on putting the question on the census:
President Trump on Thursday abandoned his battle to place a question about citizenship on the 2020 census, and instructed the government to compile citizenship data from existing federal records, a significant retreat in the president's wider crackdown on undocumented immigration.

Mr. Trump announced in the Rose Garden that he was giving up on the census question two weeks after the Supreme Court rebuked the Trump administration over its effort to modify the census. Just last week, Mr. Trump insisted that he "must" pursue that goal.

He instead said he was issuing an executive order instructing federal departments and agencies to provide the Census Bureau with citizenship data immediately.

"We are not backing down on our effort to determine the citizenship status of the United States population," Mr. Trump insisted.
This is a total cave on his part. I presume that his advisers finally convinced him he has no chance of winning the legal fight over this.