The InterVarsity Christian Fellowship chapter at Wayne State University is suing the college for revoking its status as an official student organization in 2017 because they considered the group's requirement that their leaders be Christian to be illegal discrimination. And this is one situation where I part company with many of my allies who advocate church/state separation.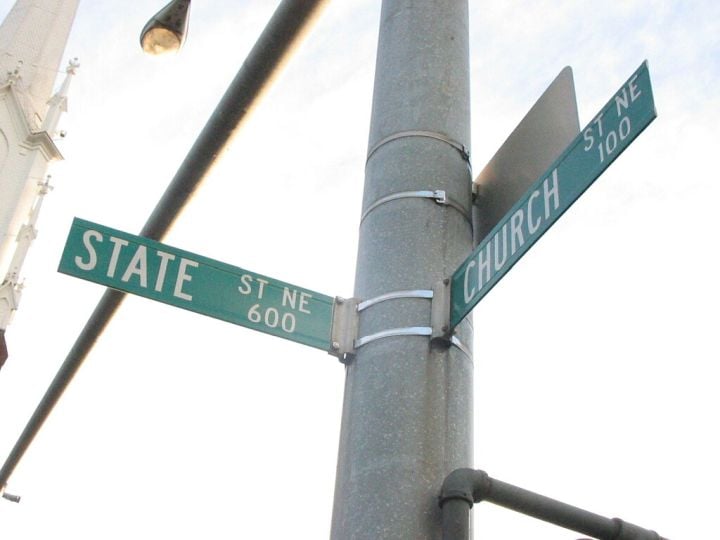 Christian student group on Wednesday argued in a federal court hearing in Michigan that public universities must "treat religious student groups equally with other campus groups," in a case that has pitted the 142-year-old InterVarsity Christian Fellowship against Wayne State University…

But the 75-year-old Wayne State chapter of InterVarsity had its student organization status revoked by the university in 2017 "because the Christian student group asks its leaders to embrace its faith," according to lawyers representing the organization.

Meanwhile, InterVarsity's lawyer's say, other students groups—including fraternities and the Quidditch Club—are able to select leaders based on the organization's stated mission…

The issue first arose in 2017, when Wayne State began using a new online system to register student organizations. InterVarsity uploaded its group's constitution, which asked that student leadership embrace its mission.

But the university in October informed the chapter that its recognition would be revoked over that stipulation, claiming that "the constitution's requirement that leaders share the chapter's faith was inconsistent with the school's nondiscrimination code," The Detroit Free Press reported.
I think the group is right. And this isn't even a demand for a religious exemption from a generally applicable rule, it's just asking that they be treated the same as non-religious student organizations. The College Republicans require that their leaders be Republicans. The College Democrats require that their leadeers be Democrats. This is true at every school in the country. Have you ever heard of a single one of them losing their charter because this is "discrimination"? Of course not. I don't see any relevant difference. And they aren't even being treated the same as other Christian organizations. No one has ever suggested that churches who obviously require their clergy to be their denomination of Christianity, or Christians in general, are violation of the Constitution or our anti-discrimination laws. Nor should they.
To say that they must allow non-Christians hold leadership positions is essentially is to say that they cannot exist as a Christian organization, that they cannot maintain their Christian nature or identity. I think when you look at precedents like Lamb's Chapel and others, they demand that religious organizations be treated the same as non-religious ones and that is clearly not happening here. And I think InterVarsity should win this case and that Christian organizations should be allowed to maintain their essential nature.