A member of a white supremacist gang admitted to ordering a hit on the brother one one of his enemies by sending a postcard. Because a member of the "master race" doese't know that prison officials read outgoing mail, especially when the text isn't even hidden in an envelope.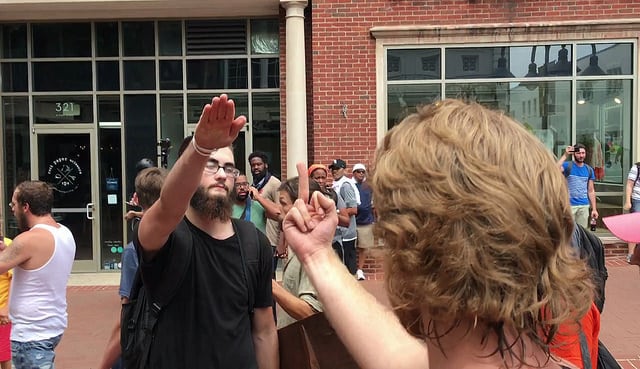 According to the Pasco County Sheriff's Office, Charles White, 40, directed an accomplice to kill another man as revenge. Deputies said he did this by sending Shane Yeomans, a criminal gang associate of his, a postcard via the U.S. Postal Service…

White later admitted to sending the postcard and wanting to have the victim killed, authorities said…

Deputies said White and Yeomans are documented members of criminal white supremacist gangs.
An inmate at a Florida detention center is accused of ordering a hit on his enemy's brother with a postcard.
White supremacists being violent? How shocking.