VP Mike Pence visited to detention facilities in South Texas and got quite an eye full. He saw as many as 400 men crowded into a space surrounded by wire without room for all of them to lay down, no beds, not even a pad on the floor and no toiletries. His brilliant and sympathetic response: "This is tough stuff."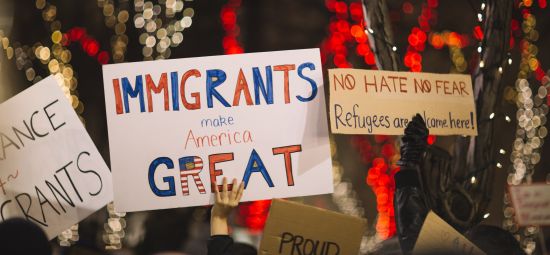 When Vice President Pence visited a migrant detention center here Friday, he saw nearly 400 men crammed behind caged fences with not enough room for them all to lie down on the concrete ground. There were no mats or pillows for those who found the space to rest. A stench from body odor hung stale in the air.

When reporters toured the facility before Pence, the men screamed that they'd been held there 40 days, some longer. They said they were hungry and wanted to brush their teeth. It was sweltering hot, but the only water was outside the fences and they needed to ask permission from the Border Patrol agents to drink.

Pence appeared to scrunch his nose when entering the facility, stayed for a moment and left. A few minutes earlier, from a bird's eye room called "The Bubble," he'd seen 382 men packed into cells, peering against the windows to get a view of him. Some appeared shirtless..

"I was not surprised by what I saw," Pence said later at a news conference. "I knew we'd see a system that was overwhelmed."

He added: "This is tough stuff.".
Tough stuff doesn't even begin to cover it. But the solution to this is easy. We know that because we've done it before. End the zero tolerance policy and stop arresting every single person who crosses the border and reestablish the Family Management Policy that assigns a case worker to each of them. That has proven to have a near-100% rate of them showing up at their administrative hearings and eliminates the need to lock them all up.