I've been wondering how the thwacked advocates of the Q Anon conspiracy would manage to explain away the arrest of Jeffrey Epstein in light of Trump's relationship with him and their belief that Trump would lead a massive roundup of an alleged global pedophile ring led by the Clinton and Obamas. Liz Crokin, take it away: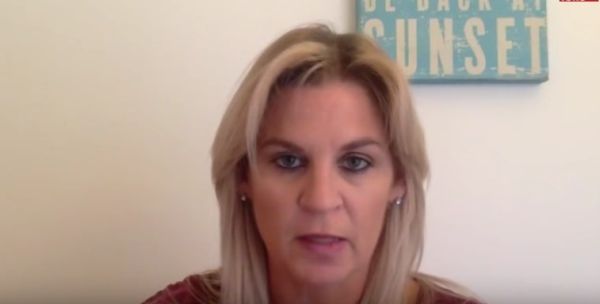 "There has been a lot of confusion with that and why President Trump would appoint someone aligned with Jeffrey Epstein," Crokin said. "Whenever President Trump does something that you can't understand, or I can't understand, I always try to give it a few days because his actions don't always make sense at first, but if you give it a few days and look into it and do some research, it always makes sense in the end. This man is brilliant. The plan has been in place for 20 years. President Trump is so many steps ahead of these people—the cabal—it's incredible. Everything he does is very strategic. Every move he makes, every appointment he makes, every tweet he makes, every misspelling in his tweets; that man is brilliant and everything he does is strategic."

"The mainstream media never would have covered Jeffrey Epstein's arrest if they couldn't align him with President Trump," she added. "And having Alex Acosta, who has been aligned with Jeffrey Epstein, and it looks like covered up for Jeffrey Epstein, that enabled the mainstream media to attack Trump due to Jeffrey Epstein's arrest and that forced the mainstream media to cover Jeffrey Epstein's arrest."
That's the thing about conspiracy theorists, they never drop the conspiracy they just find creative ways to incorporate new information into it. That's why conspiracy theories never die. They go on forever.