Forbes, not exactly a bunch of raging liberals, has an article about a new report from the International Renewable Energy Agency (IRENA) that finds that even without subsidies, renewable forms of energy — solar and wind, primarily — are often cheaper than generating power using the burning of fossil fuels, and with a tiny fraction of the environmental cost.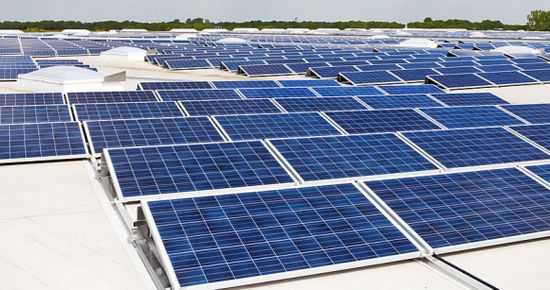 In recent years, the world has marched towards renewable energy. According to a new report by the International Renewable Energy Agency (IRENA), unsubsidized renewable energy is now most frequently the cheapest source of energy generation . The report finds that the cost of installation and maintenance of renewables, which was an important stumbling block to mass adoption, continues on a downward trajectory.

Adding to existing efforts made by governments and businesses, these lower costs are expected to propel the mass adoption of renewables even further. The report further touches on the importance of renewables in sustainable development and the need for governments to help achieve the climate goals of the Paris Agreement, coming just months before the United Nations' Climate Action Summit being held in Abu Dhabi in September this year.

Among other findings the IRENA report highlights that:

Onshore wind and solar PV power are now, frequently, less expensive than any fossil-fuel option, without financial assistance.
New solar and wind installations will increasingly undercut even the operating-only costs of existing coal-fired plants.
Low and falling technology costs make renewables the competitive backbone of energy decarbonization – a crucial climate goal.
Cost forecasts for solar PV and onshore wind continue to be revised as new data emerges, with renewables consistently beating earlier expectations.

Further data from REN21's Renewable Global Status Report show that over one fifth of global electrical power production is now generated from renewables.
Renewables can't yet provide all of our energy or even most of it, but that's mostly due to a lack of effort by governments. And we will still need some sort of baseline load input to back it up, but that need not be generated using fossil fuels (I believe that nuclear power provides a safer alternative for a minimum baseline load). But like nearly all technology, the more it's adopted and used, the cheaper it becomes. And we can use it without the emission of greenhouse gases that cause global warming and the innumerable other forms of environmental damage that comes from fracking for natural gas, leaching tar sands oil, coal ash ponds and a thousand other things.
What we need, I believe, is a massive infrastructure program to speed up the adoption and use of solar and wind technology, even bigger than the Tennessee Valley Authority project. It will lead to a huge number of new, good paying jobs and the first serious effort to transition to a 21st century power generation revolution. It's a no-brainer.