As expected, the full House of Representatives followed the lead of the relevant committee and voted on a straight party line vote to hold Attorney General William Barr and Commerce Secretary Wilbur Ross in criminal contempt of Congress for their refusal to comply with subpoenas issued to get documents related to the attempt to put a citizenship question on the 2020 census.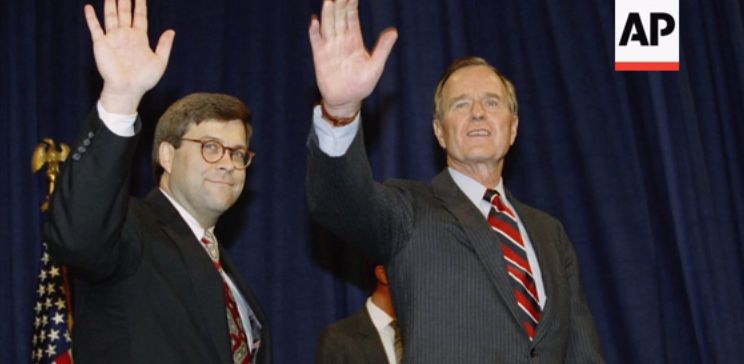 The House on Wednesday voted to hold Attorney General William P. Barr and Commerce Secretary Wilbur Ross in criminal contempt for failing to provide documents related to the Trump administration's efforts to add a citizenship question to the 2020 Census, escalating the fight between Democrats and the White House over congressional oversight.

The 230-to-198 vote along party lines came one day after the House approved a resolution condemning President Trump's racist remarks aimed at four minority congresswomen.
The responses from Barr and the White House were so ludicrous as to be laughable:
Barr and Ross wrote to House Speaker Nancy Pelosi (D-Calif.) earlier Wednesday saying they "strongly oppose" the resolution and asked her to postpone the vote so they could continue working through a legally mandated process toward a compromise.

"By taking this action, the House is both unnecessarily undermining inter-branch comity and degrading the constitutional separation of powers and its own institutional integrity," the two Cabinet members wrote.

In a statement, White House press secretary Stephanie Grisham called the vote "ridiculous" and said it was "yet another lawless attempt to harass the president and his administration."

"House Democrats know they have no legal right to these documents, but their shameful and cynical politics know no bounds," she said.
Undermine the comity between the executive and legislative branches? What comity, exactly? Trump routinely attacks not only Democrats in Congress but often Republicans too. There is no comity. That train left the station a long time ago. And Grisham has the chutzpah to call the vote lawless when it's Barr and Ross refusing to comply with legally issued subpoenas? And we thought Sarah Huckabee Sanders had quit as the press secretary. This is not a legally controversial matter. It was decided in the Nixon case more than 45 years ago.
But here's the problem: Contempt of Congress charges are referred to the DOJ to consider prosecution. There isn't a chance in hell they're going to prosecute the head of the DOJ. So this is mostly a symbolic vote, but still an important one, I think, because it will likely lead to a court fight that will rule against Trump. And given all the other instances where he has ordered subordinates to ignore nearly all Congressional inquiries into a number of issues, that could be a real turning point. Hopefully they're all out of office before it works its way all the way through the federal courts, though.