Trump's shamelessness simply knows no bounds. He will lie through his teeth even when there is video proof that he's lying. Now he's doing it again, claiming that he didn't like it when the crowd in North Carolina chanted "Send her back!" when he criticized Rep. Ilhan Omar. Why would he not like it? It's no different from what he said himself and defended repeatedly.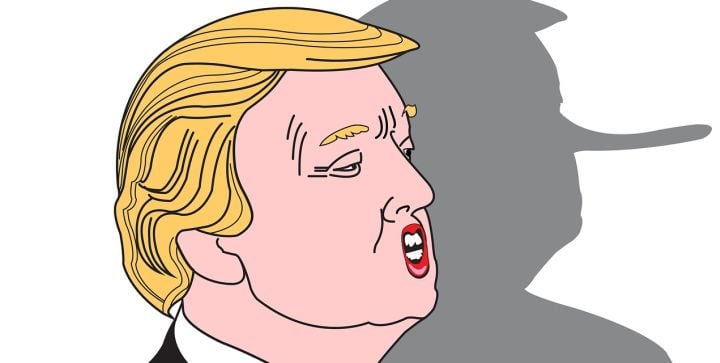 In comments made at the White House on Thursday, Trump said, I was not happy with it. I disagree with it…I think I did [try to stop the chant]. I started speaking very quickly." The Washington Post did an incredibly easy fact check and gave it Four Pinocchios.
The crowd stops him again, chanting "send her back!" for 13 seconds. The president stands onstage, waits for the chant to die down, then keeps talking about Omar.

A few minutes later, Trump again suggests Omar and the other congresswomen leave the United States: "They never have anything good to say. That's why I say, 'Hey, if they don't like it, let them leave, let them leave.' Right? Let them leave. They're always telling us how to run and how to do this. How do — you know what, if they don't love it, tell them to leave it."

Trump got this ball rolling with his tweets and remarks telling Omar and other lawmakers to "go back" to their countries. Video of the rally shows Trump did not try to stop the "Send her back!" chants about Omar. He stood passively onstage and waited for the chants to die down on their own before resuming his speech. Within seconds, he was back to criticizing Omar. Minutes later, he suggested again that Omar and other critics leave the United States.

Another Four Pinocchios.
Yep. Yet another one. Trump gets them pretty much on a daily basis. And this may be the easiest one of all to disprove. The video could not be more clear.