Chinese companies and investment funds have put literally trillions of dollars into American investments, from treasury bills to funding corporate expansion and providing venture capital to state and local pension funds. With Trump's economic and trade war against that country, Chinese investment in those things has declined by nearly 90%, and it's hurting industries, states and local communities that need it the most.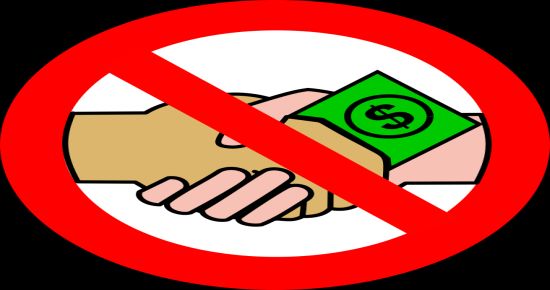 Growing distrust between the United States and China has slowed the once steady flow of Chinese cash into America, with Chinese investment plummeting by nearly 90 percent since President Trump took office.

The falloff, which is being felt broadly across the economy, stems from tougher regulatory scrutiny in the United States and a less hospitable climate toward Chinese investment, as well Beijing's tightened limits on foreign spending. It is affecting a range of industries including Silicon Valley start-ups, the Manhattan real estate market and state governments that spent years wooing Chinese investment, underscoring how the world's two largest economies are beginning to decouple after years of increasing integration…

For years, Chinese investment into the United States had been accelerating, with money pouring into autos, tech, energy and agriculture and fueling new jobs in Michigan, South Carolina, Missouri, Texas and other states. As China's economy boomed, state and local governments along with American companies looked to snap up some of those Chinese funds…

Chinese foreign direct investment in the United States fell to $5.4 billion in 2018 from a peak of $46.5 billion in 2016, a drop of 88 percent, according to data from Rhodium Group, an economic research firm…

But the decline in investment could hurt areas that are already economically disadvantaged and that have become dependent on Chinese cash. States like Michigan have increasingly wooed Chinese investment, resulting in new factories and jobs in a part of the country that has struggled to recover from the Great Recession.

Craig Allen, the president of the U.S.-China Business Council, said the loss of Chinese investment would be felt predominately in rural states where Chinese investors have bought factories and revived struggling businesses.

"The not-so-welcome mat is out, and it is having a deleterious effect on relatively poorer areas in the United States that need jobs," he said.
This is very, very bad. Other countries invest in the United States because it's a good financial risk, but with Trump starting trade wars with half the countries in the world and regulators cracking down on foreign investment due to a change in the regulations that allows them to look at even minority investors in companies and real estate, that risk is going up steeply for them. And there's no end in sight. It takes more than tough talk and nationalist bluster to run a country, it takes intelligence and thoughtfulness. Trump has neither of those things.