A police officer from Gretna, Louisiana is in hot water after posting on his Facebook page that Rep. Alexandria Ocasio-Cortez, who has become a subject of Donald Trump's vitriol since taking office, should be shot. He should be fired immediately, without any hesitation or the need for an internal review or anything else. Done. Gone. Now.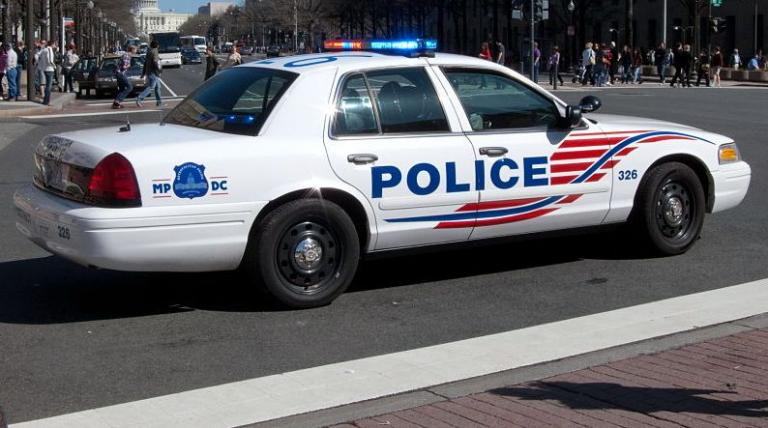 A Gretna police officer posted a comment on his Facebook page this past week calling U.S. Rep. Alexandria Ocasio-Cortez a "vile idiot" who "needs a round, and I don't mean the kind she used to serve."

The comment, which alludes to the freshman Democrat's past work as a New York City bartender while apparently saying she should be shot, comes amid increasing scrutiny of racist and violent social media posts by police officers in departments across the country.

Charlie Rispoli, who has been on the Gretna police force since 2005, could not be reached for comment, but Chief Arthur Lawson called the post "disturbing" when it was shown to him Friday.

"I will tell you this: This will not go unchecked," Lawson said. "I'm not going to take this lightly and this will be dealt with on our end. It's not something we want someone that's affiliated with our department to make these types of statements. That's not going to happen."
The leader of a police watchdog group has it exactly right and it underscores why he and all officers like him should be fired:
Rafael Goyeneche, president of the watchdog Metropolitan Crime Commission, reviewed the post and said comments and posts by police officers that advocate violence or lawlessness — credibly or not — constitute a breach of trust.

"The police are held to a higher standard of professionalism," he said. "Even if this is not actually advocating somebody shoot someone, it's totally inappropriate for a law enforcement officer to make this poor attempt at humor. All he did was discredit law enforcement in general and his department in particular."
We entrust the police to enforce the laws, not advocate murder. Bigotry and calls for violence violate the public trust and make it impossible to believe that they would apply the laws equally and justly. Ours is a house that badly needs to be cleaned.